Ladies and gentlemen.
Welcome to Day 3 of 40. If you're just joining us do well to check out what we've been up to for the past 2 days.
Day 1 – Afang: Soup of Soups
Day 2: The Unbreakable Safe, Ikot Abasi
Today, we're going to shine a light on THE MOST IMPORTANT part of Akwa Ibom. That's right, you guessed it. People. What's a state without its people? According to 2016 statistics, Akwa Ibom is home to more than 5 million people. It's not far fetched to say that that number has doubled in the past 4 years.
This part of the series will focus on everyday people in Akwa Ibom. From people who have lived here their whole lives to the more recent transplants, Akwa Ibom is fillled with a diverse range of individuals who make the state go round.
Enough talk then. I'd like you to meet someone. Well if you read the article on Afang Soup, you've probably met her already. Say hello to Ifiokabasi Naomi aka Nigerian Djudju.
You're probably wondering why anyone would willingly have a nickname that's so peculiar. Well, you're one step closer to knowing Naomi then. She doesn't fit into any boxes you try to put her in. She is an unapologetic free spirit, and she doesn't care what you think about it.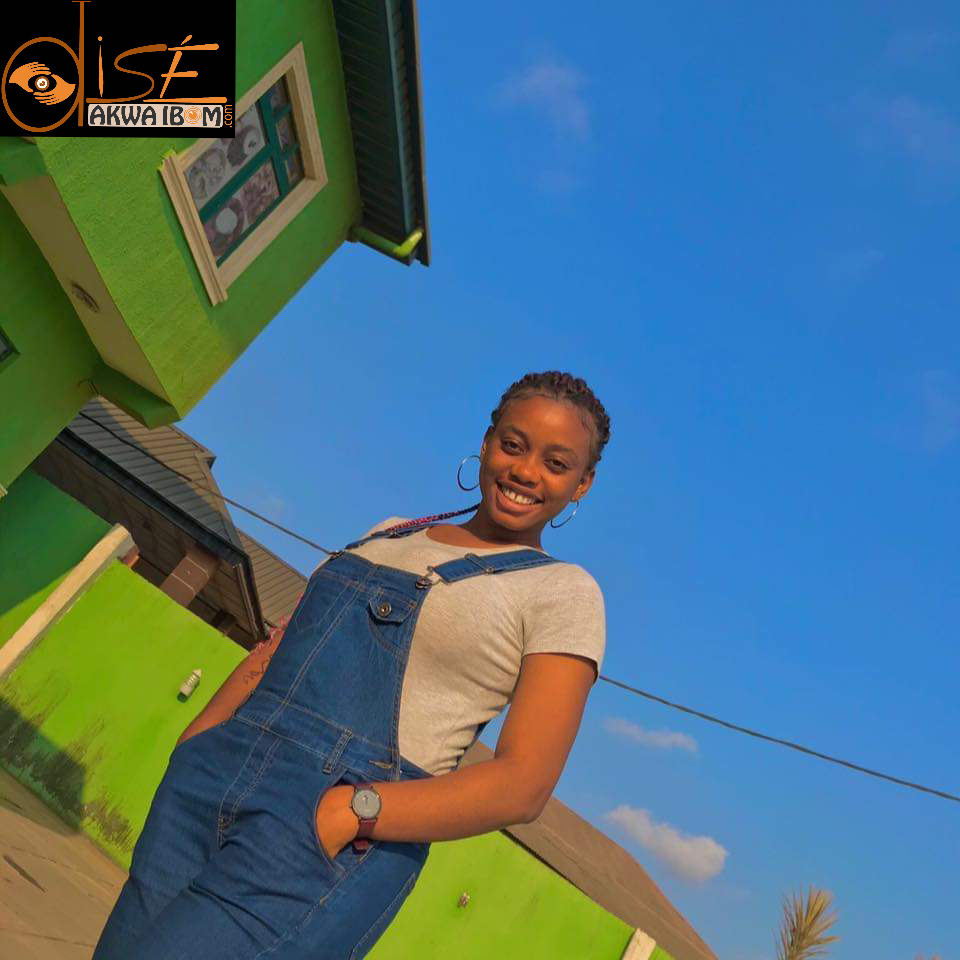 Let's get to know her a little better then shall we? Naomi is a 23 year old final year medical student at the University of Uyo Teaching Hospital.
She loves music, writing, YouTube and travelling. She's a fitness enthusiast who believes that while food is great, it's important to eat the right things in moderation as that is the key to maintaining a healthy lifestyle. She's also a singer who's a huge fan of ChloeXHalle.(What a bio huh?)
When you meet her in person, one of the first things you'll notice is how she brims with so much positive energy. I'm not even exaggerating this. Naomi is light. Her laughter is infectious, her voice is loud and exuberant. You can't miss her in a room, even if she stays quiet all through. She sings everywhere she goes. It's not uncommon to hear her singing while walking along the corridors of NDDC Medical Hostel Uyo.
Naomi is an advocate for gender equality and is quite vocal about her beliefs. She has also dabbled in politics within medical school, having served in various positions in the Medical Students Association.
Oh before I forget. She's a entrepreneur as well!
There are a lot of layers to this woman you know? She's a partner at Gobbles, a small catering company in Uyo. She's one of the conveners of The Uyo Yard/Bake Sale, an events that showcases small businesses in Uyo to customers. Naomi also runs a Thrift Clothing store called EliteDressesForYou. Naomi is also a freelance writer and has worked for several Uyo based companies such as Agog.ng.
When I asked her what her favourite part of Akwa Ibom was, she said "Food and the fact that traffic is almost non existent". Keep that in mind. You can get to anywhere in Uyo, the state capital ,within 10-30minutes. You read that right. The ease of movement is also one of my favourite things about living here. I'm never late for anything (sometimes lol).
Worst part? "Hmmm, it's the laid back nature of most of the indigenes. There's a huge waste of human resources." Let me elaborate a bit.
Naomi grew up in Lagos, Nigeria. The city that never sleeps is known for it's ever bustling nature with people who are always hustling for their next meal, contract, job, etc. In Akwa Ibom, life is a bit more laid back, which can be a good and bad thing. Sure, the hustle spirit is present here, but compared to Lagos, it's like child's play. There has been a drastic improvement in recent times as more people migrate to the state and I hope that the upward trend continues.
You can learn more about Naomi by following her on her social media platforms which I'll leave below.
See you soon!
Twitter @IfiokabasiNaomi
Instagram @NigerianDjudju
FaceBook @Ifiokabasi Naomi
For a chance to get featured on the series, send a short bio to us via DM on our social media handles.