Meet Gabriel Eyo, a serial entrepreneur and self-acclaimed Uyo Plug. Whatever you need in Akwa Ibom, Gabriel knows someone.
In this interview with Sarah Benson, he tells us about networking, being a good marketer and finding a balance between business and a blossoming career as a medical doctor.
An exclusive interview with Gabriel Eyo…
Dise Akwa Ibom: Okay, we'll begin with a brief introduction. Tell us a bit about yourself.
Gabriel Eyo (GE): Well, my name is Gabriel Mfonobong Sebastian Eyo…
Dise Akwa Ibom: (laughs). Is that all you'd like to tell us?
GE: A young medical graduate a.k.a medical doctor (when I start earning money, lol). I do a lot of things as well. I'm an online marketer, an MC as well as the manager of Kings Shawarma and more.
What else? Let's just say that whatever it is that you need in Uyo, I can connect you to someone.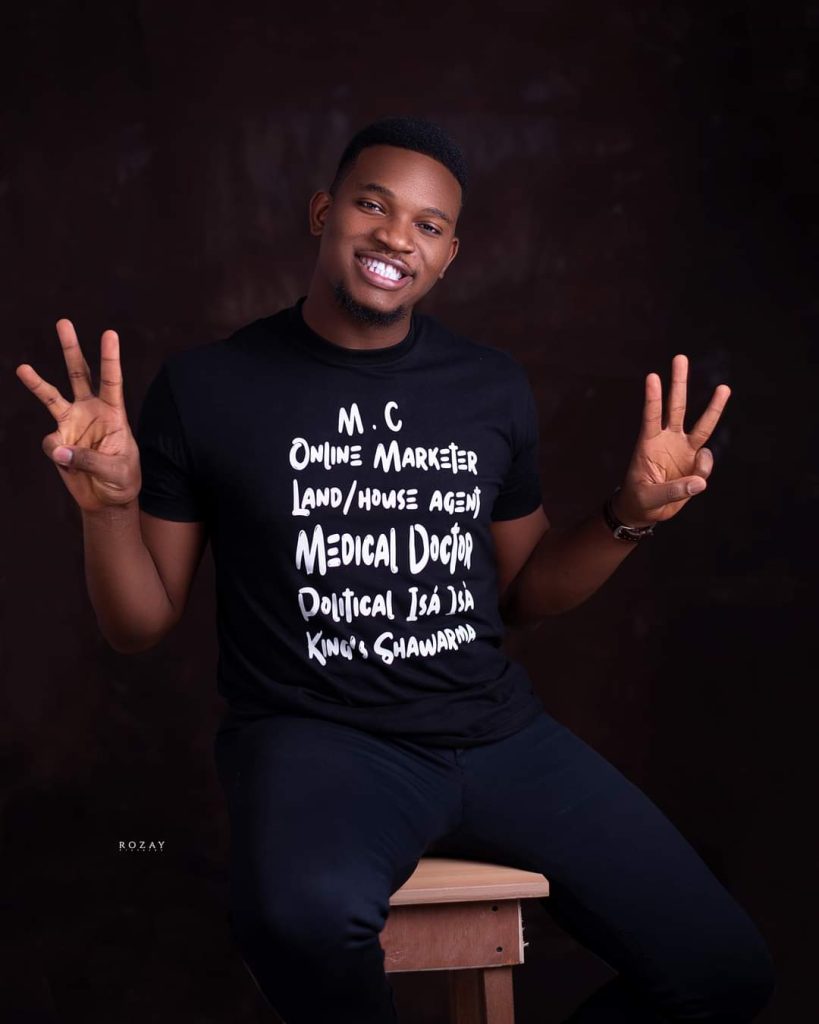 Dise Akwa Ibom: Oh wow. Okay.
GE: Yeah. You can say that I'm THE PLUG in Uyo (lol). Land, houses, gadgets, food vendors, eateries, in fact anything at all, I can connect you.
Dise Akwa Ibom: You really know everybody Gabriel?
GE: Anyone or anything that comes into town, passes through me first (lol).
Dise Akwa Ibom: (Laughs)…and you're actually being very truthful. Once I need something in this town, the first person I call is you? It's insane how you literally know everybody.
Dise Akwa Ibom: You have this extensive portfolio of interests, from advertising to managing a business to MCing events. So we're just going to break it down.
How do you know so many people?
GE: Umm…where do I start?
Okay, I've been in Uyo for several years.
Dise Akwa Ibom: Have you ever left?
GE: Yes, several times. I schooled in Calabar for 4 years. I've been to Lagos, Ibadan, Delta, Cameroon.
Dise Akwa Ibom: Connect me o. I want to travel too (lol).
So, you've been around for a long time, you've also travelled a lot. Is it easy for you to make friends and lasting connections with people?
GE: Yes. Actually, I'm a very social person.
Venturing into student politics also helped with making connections. I had to move around a lot, talking to people and getting their contact information.
Dise Akwa Ibom: Let's dabble into your political portfolio a bit. What offices have you held? (A one-time this or that for those that know).
GE: Okay. I started as a parliamentarian in the University of Uyo Medical Student's Association (UUMSA). I then became the Director of Information, UUMSA. From there I went back to being a parliamentarian and eventually, the Speaker of The UUMSA Senate. I served as the Director of Health and Welfare of the Students' Union Government, University of Uyo. Then I came back to UUMSA where I served as the Stakeholders Chairman of the Political Advisory Council.
Dise Akwa Ibom: Wow. You've held a LOT of offices. Do you plan to go back into politics in the future?
GE: Yes sure, but not for long term purposes. Just short term.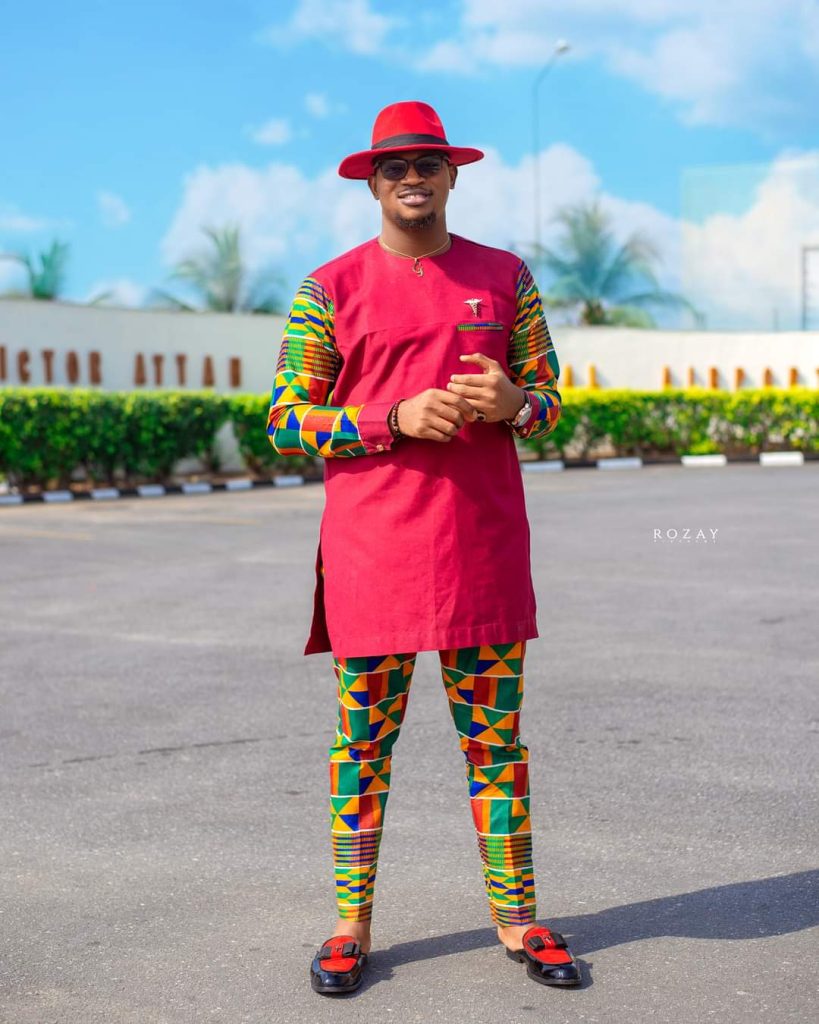 Dise Akwa Ibom: So, when did you develop an interest in business?
GE: Well, I didn't really have an eye for business per sè. I was just good and finding out what people needed and filling those needs.
For instance, in secondary school people needed groundnuts to drink garri so I found a way to give money to one of the cooks to buy it cheap outside the school. Then I'd sell to those who wanted it. The joy of having extra money in addition to pocket money was probably what spurred me on to do more business.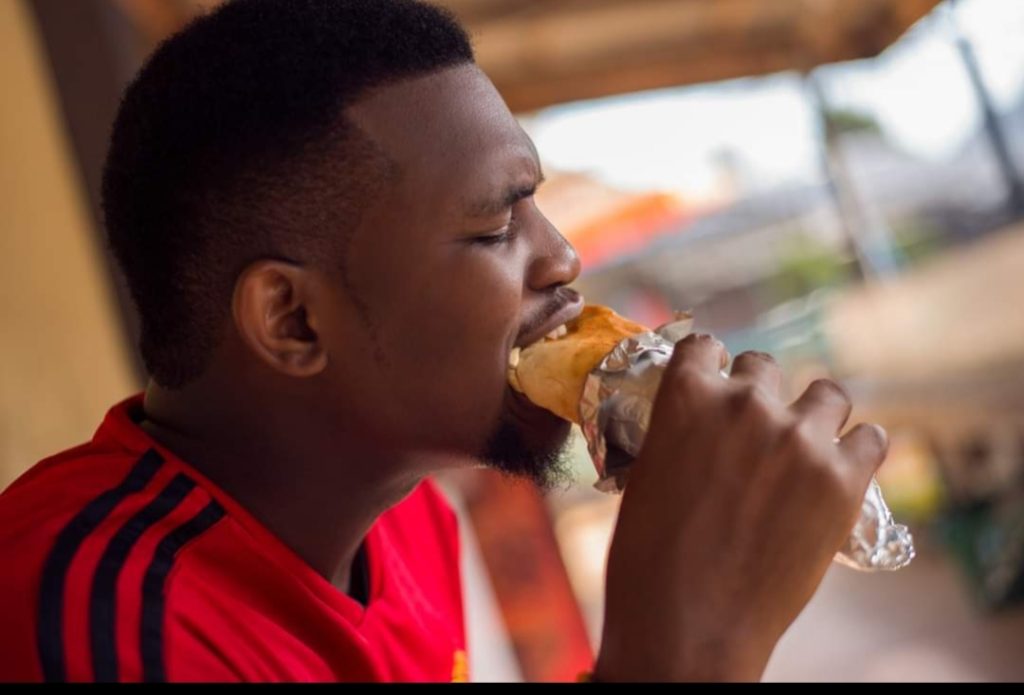 Dise Akwa Ibom: Hmm. So from selling (smuggling) groundnuts into the hostel to advertising on WhatsApp. That's amazing.
Dise Akwa Ibom: Can you give a few networking tips for people who find it hard to make lasting connections with people? How do you keep these connections going?
GE: Well, I try to maintain my integrity. I don't advertise products I haven't used. Even if I've posted and I realise that it's not a good product, I take the post down. That way, people trust me more and are willing to buy things I advertise.
I give very honest reviews as well. In marketing, if you sell a bad product or lie about a product, eventually people will stop taking you seriously and tarnish your image.
No matter the amount of money you'll make, if a product isn't good, don't promote it.
Dise Akwa Ibom: So we can also add influencer to your vast portfolio.
Let's advertise your business a little. How many people does your advert reach and how much do you charge?
GE: When I post on WhatsApp, up to 900+ people view the status. I charge 1000 naira for 24hrs, 3 slides(photos). If I like you, I could add an extra slide.
But if I'm selling gadgets, I take 10 percent of your asking price. Some clients give me a price and then tell me to add what I want on top of that. I always tell my clients how much a product can realistically sell for. We sometimes have to reassess if the price is too high.
Dise Akwa Ibom: Do you think Akwa Ibom is a good place to do business?
GE: Yes, sure! People say it's not but I remember that some 5 years ago, we didn't have shawarma or bole (roasted plantain or yam) in Akwa Ibom, but now they're everywhere.
Dominos just opened in Uyo. I remember last year, my boss and I travelled to Lagos to propose a partnership with Dominos. We gave a presentation showing how much potential Uyo had. It didn't work out but the good thing is that they're here.
Like I always say, Akwa Ibom is fertile ground for businesses. Uyo will be like Lagos in a few years, especially with the development of the Deep-Sea Port.
Dise Akwa Ibom: So, we have King's Shawarma to thank for bringing Akwa Ibom to the notice of Coldstone and Dominos. (Laughing). Thank you so much.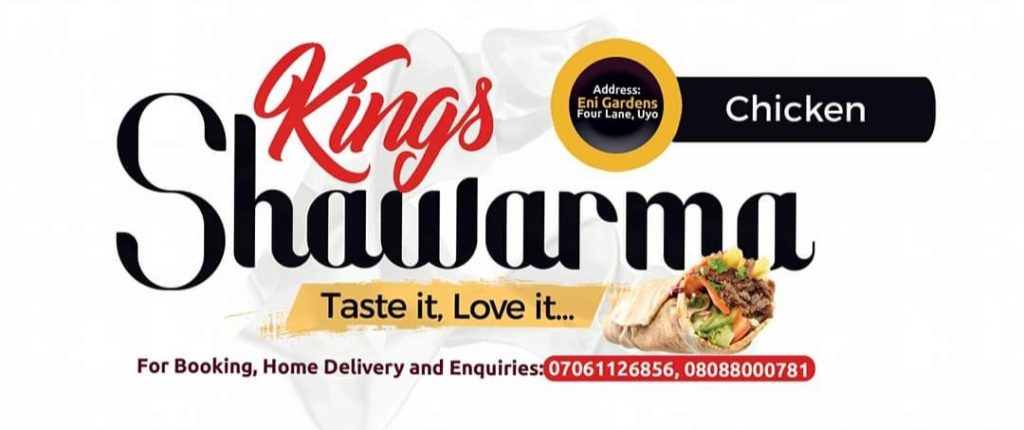 Dise Akwa Ibom: What's your favourite thing about Akwa Ibom?
GE: It's peaceful. So tranquil and peaceful. I hope it stays that way.
Dise Akwa Ibom: Worst thing?
GE: Nothing actually…I like everything. At least for now. Maybe I should travel more.
Dise Akwa Ibom: Favourite place to hang out
GE: It depends on who I'm hanging out with. But usually, I like hanging out at Eni Gardens.
Dise Akwa Ibom: Finally, how do you balance it all? You wear so many hats while having a career as a medical doctor. How do you do it?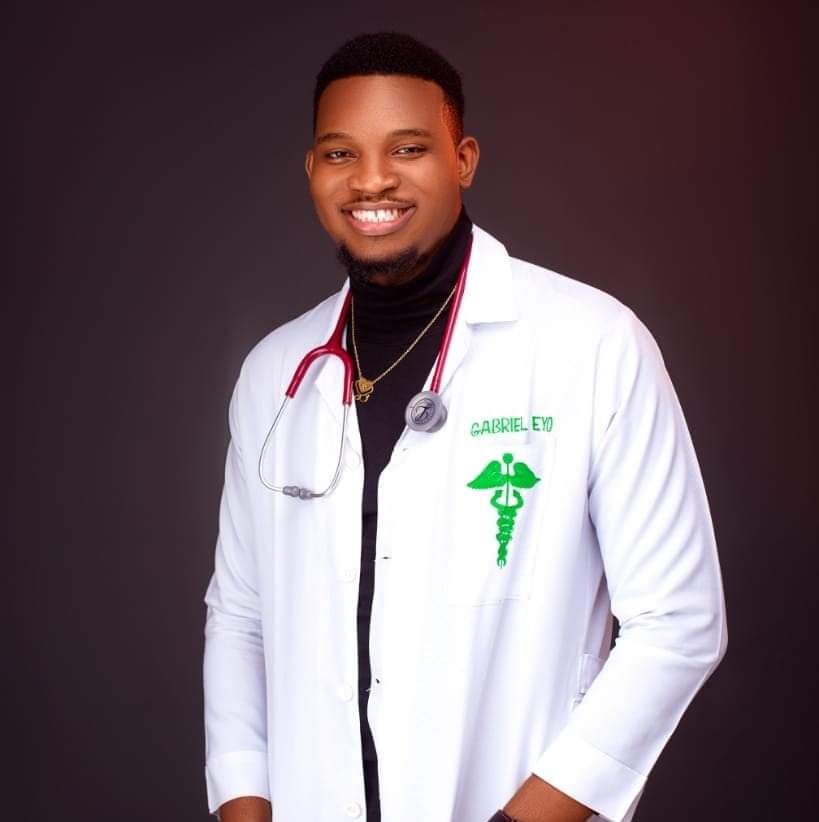 GE: Like I always say, if you live in Nigeria, you shouldn't have only one source of income. There's time for everything. I make sure I give time to everything I'm juggling. It's also easy because I do most of my businesses with my phone, so I can multitask.
Dise Akwa Ibom: Thank you so much for coming Gabriel. We appreciate it.
You can connect with Gabriel Eyo on Facebook: Gabriel Eyo.
If ever you find something interesting that could be featured on this platform, do well to reach us at diseakwaibom@gmail.com