The Ibibio people are famed as the oldest ethnic group in Nigeria with a spoken language that is as old as the group itself. Dise Akwa Ibom's Uwakmfon Etim takes us through what being Ibibio is about.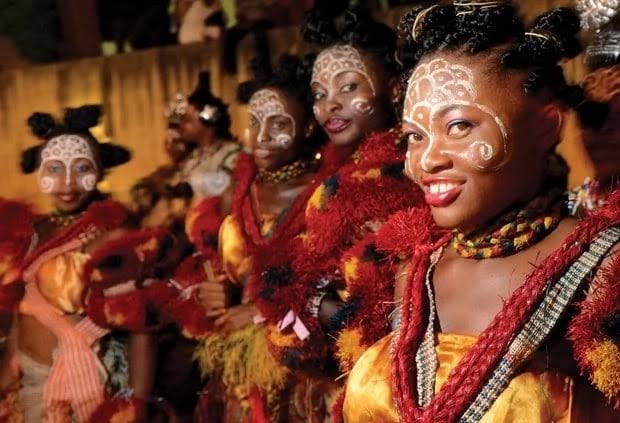 Daughter: "Daddy, how will I know when I've gotten to Akwa Ibom State?"
Father: "Once you notice the people on the road get shorter, know you're there. You can't miss it." (True Story)
Their name, Ibibio, came from the word "ibio-ibio" which means short. It, however, had nothing to do with their height. (At least that's what the history books say.) It was due to their hurried nature of doing things. Looking at the Ibibio people today, one would be hard-pressed to believe this as people from other Nigerian tribes have described the Ibibio man as "laidback."
My Mother is Ibibio, from Ikot Abasi, and I have spent almost my entire life in Ibibio parts of Akwa Ibom State, first Ikot Abasi, then Uyo, and so giving you a brief history of the Ibibio people is not exactly going to be a tall order. I have lived and breathed Ibibio my entire life.
The Ibibio people are Kwa (Benue-Congo group of Niger-Congo language) speaking people occupying the palm belt of Akwa Ibom State.
They are regarded as the most ancient of all the ethnic groups in Nigeria. (Crazy right? I know. I was shocked too.)
By the way, the Ibibio people didn't come from the Efik like most of you thought. The Efik came from the Ibibio, and so did the Annang and Oro peoples and other Ibibio derived tribes. However, they all see themselves as distinct groups and probably will dispute this fact. (My Father is Annang and so I know what I'm talking about. Our Annang pride is intact.)
The Ibibio, Annang, Ekid, Oron Ibeno etc, share personal names, cultures and traditions with the Ibibio and were even considered Ibibio tribes speaking dialects of Ibibio prior to the present Nigeria.
By the way, did you know there are Ibibio speaking people in Cameroon?
South-western Cameroon used to be part of present day Cross River and Akwa Ibom States. In a 1961 plebiscite, when the area (Cross River and Akwa Ibom) was known as the Eastern Region, back when there were just three states in Nigeria, it was partitioned into Cameroon. This resulted in the Ibibio, Efik and Annang being divided between Nigeria and Cameroon. However, the leadership of the Northern Region of Nigeria was able to keep the North-western section during the plebiscite. Those areas are now the Adamawa and Taraba states of Nigeria.
Believe it or not, the Ibibio tribe is the 4th largest in Nigeria. Yes, you heard that right. The 4th largest. About five million people in Nigeria speak Ibibio as their mother tongue.
The Ibibio language itself is as old as its people, dating back centuries. The written form of the language is really recent though. The current written form of the language was fully developed in 1983 (if reports are to be believed), although attempts to write and develop the language itself dates back to when Hugh Goldie's Dictionary of the Efik Language was compiled and published between 1846 and 1862.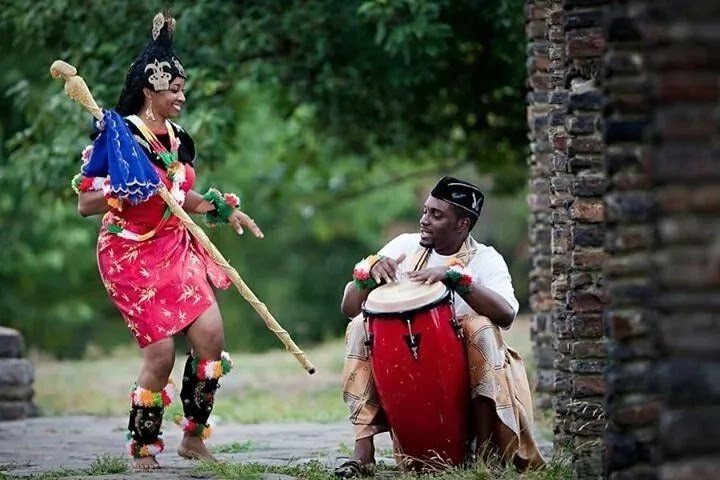 The Ibibio and Efik languages, although similar, are not the same. (I got to learn this the hard way.)
There's so much to talk about with regards to the Ibibio People of Akwa Ibom State. We, however, have to stop somewhere. And there isn't a better place to stop than right here. You, on the other hand, don't have to. Find out more about the Ibibio people. Find out about their foods, their songs, their folktales, their wedding ceremonies, everything. You'll be glad you did.
If this is your first time of checking out diseakwaibom.com, then you really need to check out previous episodes of 40 DAYS OF AKWA IBOM.
Get to know Akwa Ibom better.