40 Days of Akwa Ibom (Day 7): Meet Gabriel Eyo, The Uyo Plug Who Knows Everyone.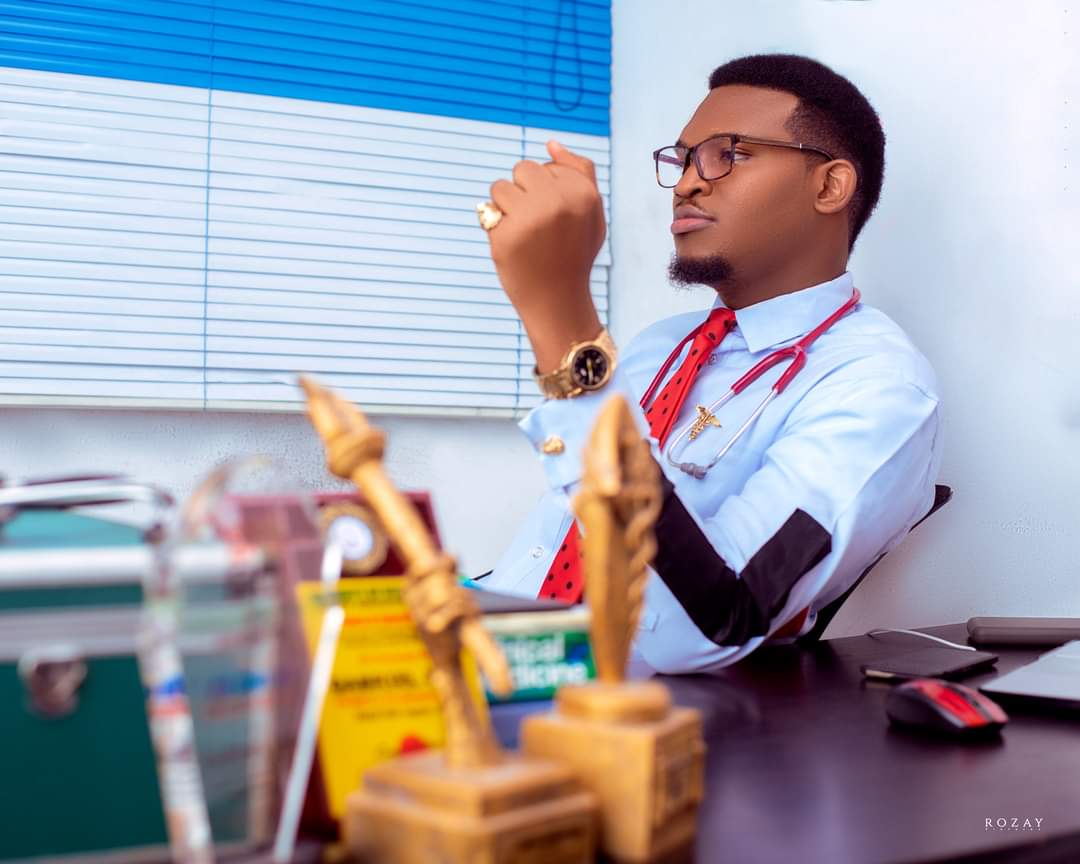 Meet Gabriel Eyo, a serial entrepreneur and self-acclaimed Uyo Plug. Whatever you need in Akwa Ibom, Gabriel knows someone.
In this interview with Sarah Benson, he tells us about networking, being a good marketer and finding a balance between business and a blossoming career as a medical doctor.
An exclusive interview with Gabriel Eyo…
Dise Akwa Ibom: Okay, we'll begin with a brief introduction. Tell us a bit about yourself.
Gabriel Eyo (GE): Well, my name is Gabriel Mfonobong Sebastian Eyo…
Dise Akwa Ibom: (laughs). Is that all you'd like to tell us?
GE: A young medical graduate a.k.a medical doctor (when I start earning money, lol). I do a lot of things as well. I'm an online marketer, an MC as well as the manager of Kings Shawarma and more.
What else? Let's just say that whatever it is that you need in Uyo, I can connect you to someone.
Dise Akwa Ibom: Oh wow. Okay.
GE: Yeah. You can say that I'm THE PLUG in Uyo (lol). Land, houses, gadgets, food vendors, eateries, in fact anything at all, I can connect you.
Dise Akwa Ibom: You really know everybody Gabriel?
GE: Anyone or anything that comes into town, passes through me first (lol).
Dise Akwa Ibom: (Laughs)…and you're actually being very truthful. Once I need something in this town, the first person I call is you? It's insane how you literally know everybody.
Dise Akwa Ibom: You have this extensive portfolio of interests, from advertising to managing a business to MCing events. So we're just going to break it down.
How do you know so many people?
GE: Umm…where do I start?
Okay, I've been in Uyo for several years.
Dise Akwa Ibom: Have you ever left?
GE: Yes, several times. I schooled in Calabar for 4 years. I've been to Lagos, Ibadan, Delta, Cameroon.
Dise Akwa Ibom: Connect me o. I want to travel too (lol).
So, you've been around for a long time, you've also travelled a lot. Is it easy for you to make friends and lasting connections with people?
GE: Yes. Actually, I'm a very social person.
Venturing into student politics also helped with making connections. I had to move around a lot, talking to people and getting their contact information.
Dise Akwa Ibom: Let's dabble into your political portfolio a bit. What offices have you held? (A one-time this or that for those that know).
GE: Okay. I started as a parliamentarian in the University of Uyo Medical Student's Association (UUMSA). I then became the Director of Information, UUMSA. From there I went back to being a parliamentarian and eventually, the Speaker of The UUMSA Senate. I served as the Director of Health and Welfare of the Students' Union Government, University of Uyo. Then I came back to UUMSA where I served as the Stakeholders Chairman of the Political Advisory Council.
Dise Akwa Ibom: Wow. You've held a LOT of offices. Do you plan to go back into politics in the future?
GE: Yes sure, but not for long term purposes. Just short term.
Dise Akwa Ibom: So, when did you develop an interest in business?
GE: Well, I didn't really have an eye for business per sè. I was just good and finding out what people needed and filling those needs.
For instance, in secondary school people needed groundnuts to drink garri so I found a way to give money to one of the cooks to buy it cheap outside the school. Then I'd sell to those who wanted it. The joy of having extra money in addition to pocket money was probably what spurred me on to do more business.
Dise Akwa Ibom: Hmm. So from selling (smuggling) groundnuts into the hostel to advertising on WhatsApp. That's amazing.
Dise Akwa Ibom: Can you give a few networking tips for people who find it hard to make lasting connections with people? How do you keep these connections going?
GE: Well, I try to maintain my integrity. I don't advertise products I haven't used. Even if I've posted and I realise that it's not a good product, I take the post down. That way, people trust me more and are willing to buy things I advertise.
I give very honest reviews as well. In marketing, if you sell a bad product or lie about a product, eventually people will stop taking you seriously and tarnish your image.
No matter the amount of money you'll make, if a product isn't good, don't promote it.
Dise Akwa Ibom: So we can also add influencer to your vast portfolio.
Let's advertise your business a little. How many people does your advert reach and how much do you charge?
GE: When I post on WhatsApp, up to 900+ people view the status. I charge 1000 naira for 24hrs, 3 slides(photos). If I like you, I could add an extra slide.
But if I'm selling gadgets, I take 10 percent of your asking price. Some clients give me a price and then tell me to add what I want on top of that. I always tell my clients how much a product can realistically sell for. We sometimes have to reassess if the price is too high.
Dise Akwa Ibom: Do you think Akwa Ibom is a good place to do business?
GE: Yes, sure! People say it's not but I remember that some 5 years ago, we didn't have shawarma or bole (roasted plantain or yam) in Akwa Ibom, but now they're everywhere.
Dominos just opened in Uyo. I remember last year, my boss and I travelled to Lagos to propose a partnership with Dominos. We gave a presentation showing how much potential Uyo had. It didn't work out but the good thing is that they're here.
Like I always say, Akwa Ibom is fertile ground for businesses. Uyo will be like Lagos in a few years, especially with the development of the Deep-Sea Port.
Dise Akwa Ibom: So, we have King's Shawarma to thank for bringing Akwa Ibom to the notice of Coldstone and Dominos. (Laughing). Thank you so much.
Dise Akwa Ibom: What's your favourite thing about Akwa Ibom?
GE: It's peaceful. So tranquil and peaceful. I hope it stays that way.
Dise Akwa Ibom: Worst thing?
GE: Nothing actually…I like everything. At least for now. Maybe I should travel more.
Dise Akwa Ibom: Favourite place to hang out
GE: It depends on who I'm hanging out with. But usually, I like hanging out at Eni Gardens.
Dise Akwa Ibom: Finally, how do you balance it all? You wear so many hats while having a career as a medical doctor. How do you do it?
GE: Like I always say, if you live in Nigeria, you shouldn't have only one source of income. There's time for everything. I make sure I give time to everything I'm juggling. It's also easy because I do most of my businesses with my phone, so I can multitask.
Dise Akwa Ibom: Thank you so much for coming Gabriel. We appreciate it.
You can connect with Gabriel Eyo on Facebook: Gabriel Eyo.
If ever you find something interesting that could be featured on this platform, do well to reach us at diseakwaibom@gmail.com
40 DAYS OF AKWA IBOM (DAY 17): TRIBUTE TO T'CHALLA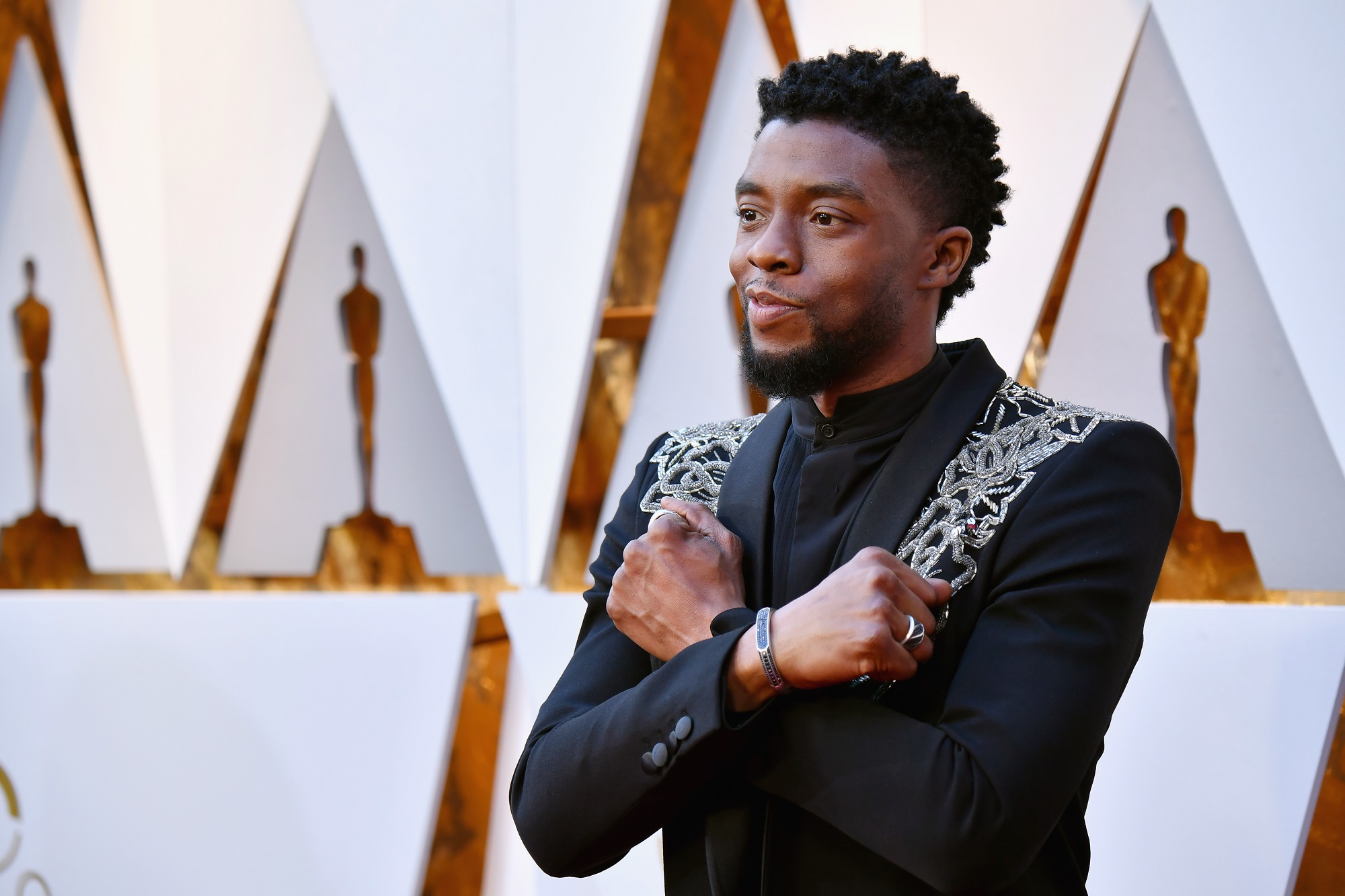 How are you today? Before you say I'm fine and move along, take a minute and truly reflect. Are you really okay? Think about that for a minute or two.
This past weekend has been heartbreaking to say the least. Chadwick Boseman died. What a profound statement. Death is so… final. We anticipate that it'll come but when it does, it's still so shocking. Perhaps for a lot of people, his death was just another headline in a year full of headlines. To some of us though, we lost a hero. It was the end of an era, so to speak.
The hashtag that started trending after the announcement of his passing was #RepresentationMatters. Do you know what that means? Before his most iconic movie, Black Panther, was released, how many black superheroes did you know about? Did you ever associate black skin with heroism? He gave us that. Now, in the aftermath of this loss, young black children in this generation and beyond can watch Black Panther and see a hero in themselves. IMPACT.
Chadwick was the Black Panther. It was more than a role he played. It became a movement. When we wore our best outfits to movie theatres, we were going to Wakanda. I remember watching it at Ibom Tropicana and applauding every scene. When he said Wakanda Forever, everyone in that hall screamed it back. I mean, he had football players wearing black panther masks!
I'm so grateful for those memories.
K.I.N.D.N.E.S.S
Are you kind? Thoughtful? Non-judgemental?
When he was losing so much weight and seemed tired most times, did you join the dragging party on social media? Did he read your unkind words? Did you add to his pain?
The lesson here is to be kind. You don't have to know what a person is going through to be thoughtful. So next time, when you want to make nasty comments about a person's weight or appearance, check yourself. It's not your concern unless they choose to share.
Loss. I've been thinking about it a lot.
Life really has no guarantees. No moment is promised. It's important to be intentional about how we spend every moment. Be intentional about how you live, whom you love, what you eat, what you wear…the tiny details. Those are the things that outlive you. Chadwick was intentional about his last moments. Every movie role he took showed this. The choice to keep his illness private showed this. He made the life he wanted and in the end, he won. He exists, beyond death.
If you died today, would you still exist?
This article isn't supposed to be a motivational speech or anything. It's just a personal eulogy to a man I admired..still.
Wakanda Forever means something different now doesn't it?
We'll never forget, Our King. Hero. Fighter. Rest in Power.
40 DAYS OF AKWA IBOM (DAY 16): THE ANNANG PEOPLE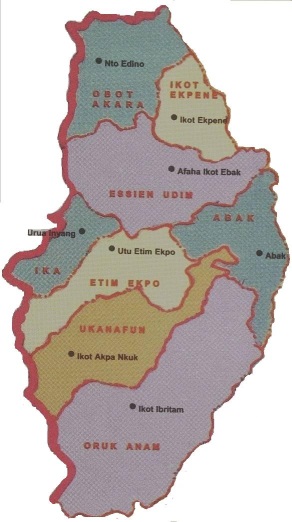 If there was ever a group of Akwa Ibomites whose customs and way of life seem shrouded in mystery and draws much controversy, it is the Annang people. I am an Annang man, and as an Annang man born in Ibibio land, I have heard some of the most fascinating and many times false things being believed about the Annang people.
So, who are the Annang people?
The Anaang (also spelled Annang) are a Southern Nigerian ethnic group whose land is primarily within 8 of the present 31 local government areas in Akwa Ibom State: Abak, Essien Udim, Etim Ekpo, Ika, Ikot Ekpene, Obot Akara, Oruk Anam, Ukanafun in Akwa Ibom State,and 3 of the 17 Local government areas in Abia State: Ugwunagbo, Obi Ngwa,and Ukwa East of Abia State. They were formerly located in the former Abak and Ikot Ekpene Divisions of the Anaang Province, as well as part of the former Opobo Division of Uyo Province, in the former Eastern Region of Nigeria. The proper name for the Ika of Akwa Ibom is Ika-Annang. Based on 2018 estimates, there are about 4 million Annang speakers in Akwa Ibom,Abia state and over a million speakers living outside these states.
The Anaangs have a history and reputation for fearlessness and the ability of villages and clans to bind together to fight a common enemy. This is perhaps why they were able to thrive living so close to the Aro Confederacy's center, Arochukwu with its famed Ibini Ukpabi oracle. A particular interesting war group, or "Warrior cult", was the famous Oko warriors. This war group was highly functional in the 1950s. These warriors were considered invulnerable to penetration of knives, spears, and arrows. In various instances sharp machetes were tested on the body parts of members.
Parts of the Annang language may be intelligible to speakers of Efik, Ibibio, Oron, Eket (also known as Ekid) of the Old Calabar Kingdom. Though the Anaang speech pattern was not written down, linguists have now produced an orthography of the language which makes it possible to produce written materials in the language (Idem-Agozino & Udondata, 2001). In Annang dialect, the word "ilung"means village while in Ibibio it is called " Idung". The major linguistic difference between the Annang and other dialects is the predominant use of the letter "L" in place of "r" or "d",and the use of "g" in place of "w".The Annang dialect sounds hard but it is a dialect of freewill,ie the words roll out easily from your tongue than the Ibibio.
According to oral tradition, which is a form of human communication where knowledge, art, ideas and cultural material is received, preserved and transmitted orally from one generation to another, the Annang people have occupied their land in the coastal Southeastern Nigeria for thousands of years.
Thus making it a fact to be considered when it is said by some Anaangs that they have their origins in Jewish tribes from Egypt and settled in Ghana before arriving in the coastal Southeastern Nigeria and Southwestern Cameroon.
Related to both the Efiks and the Ibibios, it is said that the migration of the Annang people brought them to live among the Twi of Ghana where the name Anaang means "fourth son".
And from Ghana, they moved eastward into present-day Cameroon. Upon getting to the highlands of Cameroon, they broke off but later arrived at same territory in present-day Akwa Ibom.
Distinct for the value they have in the ability to speak well, the use of proverbs is highly desirable, especially among the leaders.
So desirable it is that the American anthropologist, Peter Farb, stated that the name "Anaang" among this group means 'they who speak well'. And as a matter of traditional fact, an individual who has the gift of eloquent speech is often complimented as Akwo Anaang meaning the singer of Anaang.
There is so much to learn about the Annang people, so much so that we have barely scratched the surface. Maybe we will get to tell you more soon.
Lastly, please, just know, against popular belief, Annang people are not cannibals.
Until next time.
References: Wikipedia, Pulse.ng
40 DAYS OF AKWA IBOM (DAY 15): THE KIND ONES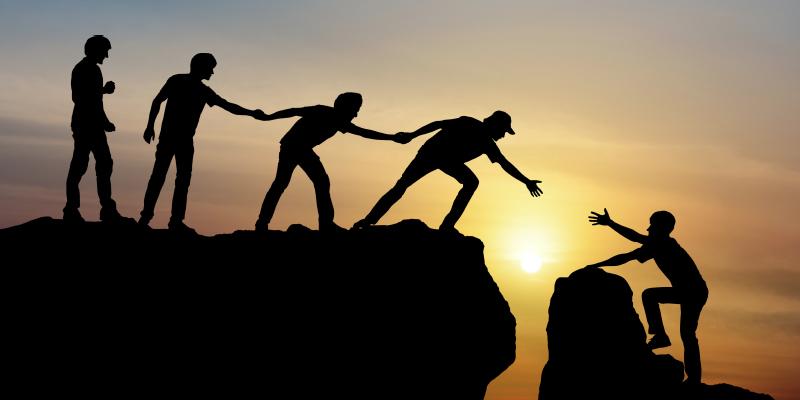 The average Akwa Ibomite is supremely kind!
This is not a statement of sentiment. It is not a statement of bias, Akwa Ibomites really are some of the kindest Nigerians I've ever gotten to meet.
On no day was this more evident than on a rainy day when I went to the market. A very dirty looking young man who was clearly mentally unstable came to meet me. He was hungry.
"What will you like to eat?" I asked him.
He held out the stick of smoked fish in his hand. He wanted to make soup. Soup would last longer.
He looked like someone who would readily use any money given to him to get drugs, and I really did want to help him. So I told him, "We have N800. What do you want to buy?"
We went to different parts of the market to get different condiments for his soup, and I was pleasingly surprised at the kindness that was shown to the young man.
Even though a lot of them made fun of him, things that didn't seem to get to him as he joked over the fun they poked, they gave him a lot of things in excess.
By the time the N800 was spent, I strongly believe there was food worth N1500, if not more in his small bag.
From the exchanges that occurred between him and the market women, It was clear that this was a regular occurrence. The only reason this young man was not dead or eating from trash yet was because people constantly cared enough to give him food everyday.
This is an aspect of Akwa Ibom that can be readily overlooked. It is an aspect of Akwa Ibom that I have to greatly admire in my people.
Until next time.