Our new oil, lost on discovery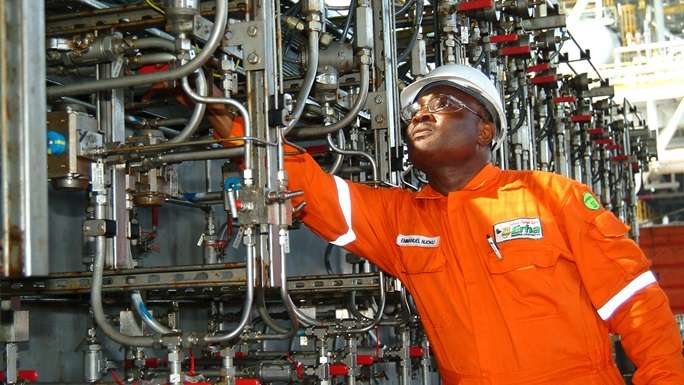 On discovery that the world was switching gears and advancing past using petroleum exacts to power itself to the harnessing of solar power and electricity in a bid to achieve a paradigm shift where electricity became the new fuel, economists identified that oil was, in turn, losing value and the one thing the world could not do without "food" would become the new oil, hence the advice that Nigeria which is a major exporter of the commodity, should not be solely dependent on oil but diversify into the untapped natural fertile soil to build a strong agricultural sector enough to ensure large-scale exportations which would bring a huge increase to our national coffers.
Akwaibom state under the leadership of Obong Victor Attah, saw it fit not to just fight for onshore offshore dichotomy but to set in place schemes to help boost the agric sector by breeding year in year out young farmers from all local government areas of the state, one of such schemes was the Integrated Farmers Scheme (IFS) a parastetal put under the states agricultural ministry, to oversea, registration, training, empowering with loans, monitoring of progress and recovery of loans through gurantors system. This scheme could boasted of empowering more than 4000 AkwaIbom youth from its first batch of training till its 6 & 7th batch in 2014 which till date was the last batch.
Also the WADEP scheme which was set I place by the first lady of the state during the Sen. Godswill Obot Administration to train and empower women from all local government areas with grants to help boost the states agricultural sector and in that era, the state saw abundance in its agricultural sector and had numerous international bodies and individuals visit the state on agricultural tourism and also saw AkwaIbom win laurels in agric expo's attended.
That era saw more of young farmers' cooperative, groups and clubs rather than political support groups as it had opened the youth the possibility of self-sustenance with the sale of their product which were of good quality as also put in place wore measures to make available to them genetically improved inputs and fertilizers and also proper extension services rendered to ensure the eradication of outbreaks.
The advent of the 2015 political tenure saw the relegation of this schemes to the background and the agric sector has been left redundant and offered into the hands unqualified personnel's who rather than focus in improving what was implemented by past regime aid to chase fool's gold by implementing trial and error projects without the proper inputs to create a balance and help achieve the dream of an AkwaIbom greater than what the founding fathers envisioned.
Akwa prime hatchery, a wonderful idea as it would curtail expenses and mortality experienced from the purchase of day-old chicks from as far as Ogun state but yet day-old chicks are shipped into the state regularly from as far as the aforementioned state as the prime hatchery showcased in media campaigns are un-operational and inert as are some other Agro applied projects currently projected, hence what we clamor as our new oil, seems to have been lost on discovery.
40 DAYS OF AKWA IBOM (DAY 19): IBOM PLAZA
Planning to visit Akwa Ibom? Then this is the article for you. I'm serious. READ THIS ARTICLE.
When you search Google for tourist attractions in Akwa Ibom, you'll get a lot of recommendations but one place I'm sure will get mentioned frequently is Ibom Plaza.
You'll probably see descriptions such as , "a tourist paradise, sitting at the centre of the beautiful city of Uyo" , or my personal fave, ".. there's an open theatre with water fountains within the plaza and a shopping centre".
Okay guys. I have no idea what those descriptions are referring to but that's NOT the plaza I've gotten to know. Sure, it's at the centre of town and it's a business hub but a paradise it is not. I wouldn't want you to come here expecting one thing and up disappointed when the reality falls short. SO, I'll give you an honest review of the Plaza ,from a local's perspective.
First of all, there's no open theatre. There was one when plaza was commissioned in 2001, but it stopped being functional a long time ago. Now, we go there to SHOP. The shopping centre is the most functional part of the plaza.
The best things to buy there are clothes and shoes. They are cheap guys. I'm not exaggerating. You can get jeans for N500, pretty sandals and shoes from N800-N1500, tops from N200 and above(i kid you not). Clothes for men are pricier for some reason. For the most part, you'll get new items but some are second hand but the quality is top notch.
There's something for every budget. Make sure you stop by and get something okay?
Shopping: Try to haggle as much as possible. Don't let them cheat you. Try to buy clothes in the evening/night because the traders bring down their prices as it gets darker.
Plaza really comes alive at night. There are a lot of bars within the park where you can get a hot bowl of goat meat peppersoup or nkwobi at affordable prices. Step that down with a cool bottle of Star Radler,(i don't know how you people drink beer),and you're good for the night. Or buy some suya from the Hausa men around the bars and enjoy with your friends. I used to have a personal suya vendor who would give me the tastiest cuts. He moved away and unfortunately never came back. Plaza suya is amazing. I can almost taste it as I type. I'm definitely buying some tomorrow.
For my ladies, you can buy drugstore makeup from a multitude of stands. I've bought several nice shades of lipstick there. Please don't buy foundation at night. I made that mistake once and….
Ibom Plaza is also a very good landmark to use when you're trying to get from one point to another within Uyo. From there,you can get a bus going to anywhere you want or somewhere close enough. If you're ever lost in Uyo, get to the plaza and find your way. You can also ask anyone for directions.
The people here are very kind.
So, in summary, it's a great place to buy cheap stuff and enjoy some downtime with friends at night but it's not the most relaxing place to be. There are more relaxing spots around town like Ibom Resorts. I wrote about it here so check it out alright?
Akwa Ibom is a really great place to visit, especially if you're working with a small budget. I'll share more articles of fun places to visit soon but till then, check out our 40DaysofAkwaIbom series here.
Until next time. Bye!
40 DAYS OF AKWA IBOM (DAY 18): THE IBIBIO BIBLE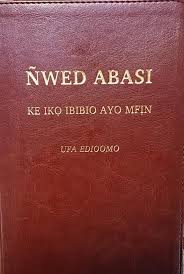 Yes! Yes! Yes! The Ibibio Bible is here.
This is probably old news to some of you who follow the news. For those of you who don't, you heard it here first.
On the 27th of August, 2020, the first ever edition of the Ibibio Bible translation was launched. This is different from the Efik Bible translation we all know ehich has been around for years.
The inauguration was attended by the governor of the state, Governor Udom Emmanuel, his wife, Mrs Martha Udom Emmanuel, as well as the first indigenous military governor of the state, Idongesit Nkanga.
A lot of work went into making this dream a reality and it included efforts from some of the foremost linguists in the state.
For now, only the New Testament is available, but I'm sure work is already going into making sure we have the entire Bible in Ibibio.
I guess I better start brushing up on my Ibibio.
Meet Esther Umoh, the 'single' lady behind Ibom Poetry Day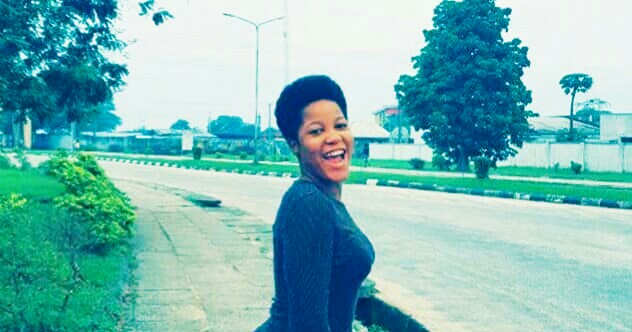 An Interview with Esther Umoh and organizer of IBOM POETRY DAY. Esther is the CEO of Pendropspoetry.
Interviewer: Tell us about yourself.
My name is Esther Umoh and I'm a graduate of the Communication Arts Department, University of Uyo.
I'm the last out of 4 girls and in a family of 7, I'm the 5th. I'm from Akwa Ibom State, Udong Uko LGA to be precise. You all know me as a poet but I go by the title, "the only spoken word artiste that is yet to be heard"
Interviewer:  How has the Journey been so far as a Spoken Word Artiste?
Well, the journey hasn't been so nice. I remember going into poetry wasn't something I really envisaged. I never loved poems to start with because it was boring and it needed someone who was really intelligent to see beyond the words, the "and" and the "is" that made up the poem, so I hated it but somehow, no matter how hard you run from purpose, somehow purpose will bring you back after laughing at you for a while. So, I came back. I'll say it has not been so nice but it has been worth it.
Interviewer:  Were you born with a poetry spoon?
(Laughs..) Like I said, I never did like poetry though my dad is a poet and then my elder brother also did poetry once in a while, he writes. So, I wasn't particularly born with a poetry spoon. I just found myself.
Interviewer: So, when did you find yourself?
I remember writing my first poem in JSS3. I had this Music teacher back then who used to sit down with me at the Library and the young Lady will just punish herself reading all my boring long poems. That encouraged me… because I knew they were boring and very long. I never knew how to write short poems. She would sit down there and read them and then what encourage me to go ahead and even when I would forget the titles of some of my poems, she would remember them. So I was like, okay, fine if not for anything, for her, let me continue and do what I have to do. And then, I had this friend, a girl. She was like my best friend, then. She used to encourage me.
Interviewer: You knew your poems were boring when you started out. What made you write those poems in the first place?
What made me write was…okay, the first poem I wrote was about friendship. What a true friend is and all of that. What made me write that particular poem was you know, I'm the type of person that it takes a very long time before I could call some of my friends. I was just trying to tell people this part of me through that piece. And then, sometimes I wrote when something happened or inspiration came, I just penned something down. Sometimes I'd just be there and then sometimes, something crosses my mind and at that moment and I'd write. And when that happens, you don't have to let it go. So, when once I just start writing on it, I keep writing until I feel okay.
Interviewer:  That all started in JSSS 3?
Yes, that all started in JSS 3.
Interview:  Do you still remember the lines of your first poem?
Yeeaah. I still remember the lines of my first poem. I remember where I said, "a true friend tells you your mouth has a punk." Punk is like a very bad stench. So, a true friend will tell you, "Hey! you have a smelling mouth" and will not want to colour it or be euphemistic about it, will tell you, "O boy! Your mouth de smell" That's it. That's one of the lines I remember.
Interviewer:  Was that the only line you remembered?
Yes. For crying out loud, that was a long time ago. I'm done with the university now.
Interviewer:  It means that line was very important…
It was like very important because it's the summary of friendship. I mean who is a friend when he or she cannot tell you the truth to your face the way it is? So, if you have a friend and the friend cannot tell you what it is, you have this weakness, what you did was right, but you should have done it this way. I don't think there's any need to go ahead with such friendship.
Interviewer: A lot of people write poems in their diaries but do not necessarily go on stage to talk poetry. How did you discover that part of you?
As I said, I am the only spoken word artist that is yet to be heard. So, I think I am among a lot of people. About that part of me, I think I can be good on stage but I believe there's a thing called process. I wouldn't want to go under the hype of the fact that you've done something so you should go on stage. I believe I should go through that process, know what it means to be a Spoken Word Artiste, know what it means to go on stage, not to bore my audience no matter how deep my message may be. So, that is it. I just have to go through that process and the reason why most people go on stage and then feel they can just do anything to get their audience excited but end up doing otherwise is that they feel the stage is for everyone. What gives some courses the respect they have and the name "professional courses" is because of the process you have to go through in order to become anything successful in that field.
Now, what will make you have that respect as a poet that when you come on stage and people will have to sit down and listen to you is because you have gone through the process. You do not just wake up and go on stage. You have to go through the process. Most people do not understand and that's why come on stage and get the audience excited and then, few minutes after nobody gets to take out the message from them.
Interviewer:  What has your process been like?
The process has not been too well. I have to listen to people who people actually think learn from me and I have to listen to other people I know who are actually very good, better than me. I have to stay in my bathroom and do spoken words and then tell myself what you just did was thrash and then I have to also write poems and give to people that people think are looking up to me. The process is the opposite expectation of people.
Interviewer:  Who are the people you listen to?
Brake,  Prince EA, Jay Shetti, and Chukwudimerije among others. Then I listen to Kanzy Smith.
Interviewer:  When did you have your first stage to talk poetry?
My first to talk poetry was basically during a show. I think Grand Prince Ita's 'Battle of the Sexes' where Kanzy Smith was supposed to perform alongside Poetes Diana and they were not there on time. So, Grand Prince told, "Please come and do it". It wasn't really nice because I was not prepared but that was my first no matter how you want to see it because when were you disvirgined, however, they did it, as far as you were disvirgined, you were disvirgined.
Interviewer: So far, what's your biggest stage?
As I said, I am in the process. So, I have not given myself the stage yet. Hence, I've not had a bigger stage. I've had only one performance and that was what I told you.
Interviewer: Spoken word and poetry. For you, is there a difference between both?
They are intertwined. For me, I believe before you do spoken word, you should write it down, and that's the poem. It's just like you acting out what you've written. You trying to separate spoken word from poetry is like you trying to separate the script of a drama from the drama itself or you trying to say that a movie is something you come to do impromptu without a script. The poem is a script. The spoken word part is the movie part where you just come "act" on stage in a very artistic manner. But spoken word is poetry, the acted form of poetry.
Interviewer: Do you mean poetry is a superset for spoken word?
There's no difference between both. Poetry is a foundation for spoken word. Spoken words is basically built on it. You don't bring in your mannerisms when you are writing. On paper, your gesticulations are not needed. You can't draw them but you can only create a mental picture. Now, you're creating the mental picture on paper and then, you're acting out this mental picture making it visible for people to see is spoken word.
Interviewer:  Can you call a spoken word artiste a poet?
There's no spoken word artiste that should not be a poet. I mean what are you speaking? A poet isn't necessarily a spoken word artiste. They are poets that only write and they are poets that write and do the spoken words part.
Interviewer: What heights are you aiming for in poetry and spoken words?
I believe I should be known though I don't like fame. I like being in the background and letting people find out who I am but I believe the name should go farther than I am. From what I'm planning, surely, if God does not come, I'll be looking at having the first ever poetry academy in the world. If I do that, definitely the name will go farther than my person because it's going to be here in Akwa Ibom state.
Interviewer:  How did Ibom Poetry day come about?
This is very interesting. Pendrops Poetry was founded on the 21st of September, 2016 and then, I had team members and all. And then, one of them betrayed me. I felt bad. The person told me, "I bet you if Pendrops poetry will last over a year, let me know why."
Normally, I cried now. Then I realized there was no point of me crying. What I just needed to do was prove him wrong. I told myself I was going to celebrate Pendrops poetry's first anniversary in a grand style. Though I didn't want it to be that big. I had this mental picture in my mind but it was bigger than what I thought. That's how Ibom Poetry day came about to be.
Interviewer:  What challenges did you face during the 1st edition of Ibom Poetry day?
The challenges were quite much. First of all, the elders (big people), leaders in Akwa Ibom State tell you, "have a dream, be productive. Come to us, we'll fund it," right? Unfortunately, they didn't include girls in that, "have a dream!" They sidelined girls. Maybe they feel we should be at the receiving end, we should do stuffs, the normal cliché things girls do and then have our money, go marry. They don't expect us to do what we have to do.
As a girl, I faced that challenge of "every big man has to sleep with you" before they give you money. So, it's either you conform to their options or you stay on your own, do what you have to do but you have to have bruises. You have to have those marks to tell people you went through something. I didn't go through the conventional way most girl children do. Now, the thing is, I remember going to different big people( I won't mention names), people I looked up to – motivators. They said very demeaning things. One told me he has been in the business for 10 years and when he says an event is going to fail…101% it is going to fail. I was like, this is me – a young person coming to you and you're telling me this. How do you want me to react, you know. So, most of those things, they weighed me down. Then, I was like, well! Ten years in show business doesn't decide if my own show business will fail or not. I am the one deciding if it is going to succeed or not. I told him, "forget it!" and decided to go for what I wanted.
Secondly, finances. Very obvious.Also, getting to meet the right people. I don't mean to be political but it is an event which the government should be involved. It is an event that puts the state's literary image in good light before other states.  So, it is something that the government should be involved but unfortunately, when you are trying to advance these things to them, you see people trying to block you and all of that. They stell you to bring someone to refer you , to refer you and all of that. I had other minor challenges.
Obviously, people are the hardest resources to manage. You tell them come out at this time for this and they come out at another time for that. But then, we scaled through.
Interviewer: In terms of finances, what was the total estimate of expenses for the first edition of Ibom Poetry day?
A million plus.
Interviewer:  Where did you get all that money?
My actual budget was 1.6 million naira but I believe in getting quality things at a lower price. So, I went through diplomacy. I go I tell you, okay, this is me, I want to do this but I don't have the funds. Please, what can you do to support me instead of me coming to buy your services outrightly. I went into partnerships more.
I also had support from friends. Friends called to help me and also personal funds.
Interviewer: When is the next edition of Ibom Poetry Day coming up?
November 16th.
Interviewer:  How ready are you guys for it?
We are ready. I will say 70% ready. We have contacted all our artistes – spoken word, music and dance artistes. We're currently on rehearsal levels. Having rehearsals with all our performers. The venue for the event has been secured. We're still trying to pay up. Were making arrangement for refreshments because we are obviously going to have tickets and I believe people always want to have value for whatever thing they are giving out their money for. We want to give people maximum value for whatever category of ticket they go for.
Interviewer:  What's unique about the second edition of Ibom Poetry day?
In terms of performances, we are having all duets. Duet is not a single performance but a performance by two poets. Last year's own was basically single performances.  This year we will have these duets dwell on specific topics peculiar to our society.
Last year, we didn't have tickets but we are having it this time around.
Last year, there was little or no refreshment but this time around, we are gong to take care of the people's welfare to the maximum.
Our stage setting will be different this time around. So, we're putting up things that will make people have double the experience they had last time.
We'll have a spoken word competition going on that day  – the poetry slam competition. The first price will be 30,000 naira. Second prize will be 15. Then, third price will be 10,000 naira. We will have lot of freebies to be given out to the people. Impromptu spoken word competitions where we pick people from the crowd to do their stuff and cash prizes given out.
Interviewer: Expecting a crowd bigger than last year's?
I'm expecting a crowd bigger than last year's because I believe I gave people what to feed their souls with and they were satisfied. In as much as they were satisfied, I made them hungry for more. This time around, I believe people who came last time like the woman of Samaria will call other people. We've really worked better on our efforts with publicity because last time, we had people complain that they just saw the flier and couldn't really come plus the rain and all. Being that, its dry season, we're not expecting complains as per weather. Equally, the event is coming up earlier than last time. Hence, we believe with all the things we're doing, more people should be there.
Interviewer: Before you pursued poetry with all your heart,was there anything you loved?
I loved football,I remember playing football as a kid with my brother's ,my elder brother was my first coach per say , so I loved football. I stopped playing football when I got into the University 200 level,when the school schedule got chopped up  and I didn't have time anymore, so that's it…
Interviewer: When you played football in secondary school, did you play for any team or represent the school?
It was an intra stuff, playing for my house in secondary school, yellow house.
Interviewer: Did you guys win?
Yes, we did.
Interviewer: Which school?
I was in Nigerian Christian institute then and I was the captain of the Yellow House team.
Interviewer: Did you score any goal?
Yeah, I did score goals, but towards the end of my SS3, I don't know, but I had a little bad luck with goals, my legs were going somewhere.
Interviewer: Back then did you think of going further than that, like play for Nigeria.
Yeah! I had that thought but I wasn't predominant because I knew something was going to happen along the line, and I wasn't going to go for it because I knew if I wanted to go for it, I know what I would have probably done, the preparations, the plans I would have made. I just knew I was going to play for fun and again the entire structure thing as a girl. You know, I didn't really like it when I saw female footballers looking all stuffed up, I didn't want to look like that.
Interviewer: Did your parents say anything against it.
No, I think in that aspect I have the most supportive parents ever, they never for once did anything. currently, they're even telling me, I should go back, I shouldn't totally desert the football dream…
Interviewer:  Your word for the girl child who has a dream and wants to pursue it.
Every girl child who has a dream out there should pursue it. We are all humans. Let's leave the notion of feminism aside. I'm not a feminist because I believe you should honor who God says you should honor and also the society sets a standard for respect but society has not kept the boundary you shouldn't exceed. I believe there's no boundary for everybody. We are all humans. If you have anything you have out there that you want to do, go ahead and do it and you have to get it done. Males and females will always have the same challenges. If it was a guy that was doing what I'm doing, I believe he will also face the same challenges; financial challenges, accessibility to government and all of that. We are equal. What makes me different from a guy is obviously my genitals and all. So, any girl child out there who has a dream, go for it.