So, I saw this very interesting post by fratermathy on Nairaland that had been uploaded since 2016 about Akwa Ibom. The post made me extremely pleased to be an Akwa Ibomite. It made me realize there were a lot of things I didn't know about this beautiful state of ours and so I'll like to share the post with you.
1. Akwa Ibom State was created in 1987 due to the clamour by the upland people of Cross Rivers State. The state was created from Cross Rivers with capital at Uyo. At the point of its creation, the state was nothing to write home about. Poverty, illiteracy and lack of infrastructure abounded. Akwa Ibom State was one of the worst states in Nigeria by the 1990s. Things are different today as we have all seen.
2. Akwa Ibom State is one of the few states in Nigeria that doesn't operate a one-city system 
Most Nigerian states have just one large city which doubles as the capital. Akwa Ibom State has about 3 cities which are self sufficient and buoyant. The major cities in Akwa Ibom State are Uyo, Eket and Ikot-Ekpene.
a. Uyo: This is the capital of the state and it occupies Uyo L.G.A, parts of Itu L.G.A, Uruan L.G.A and Etinan L.G.A. It is a very organised city with beautiful structures and a highly diluted population. The city center is known as Plaza and it connects all the major roads in Uyo; Aka Road, Abak Road, Ikot Ekpene Road, Barracks Road, Nwaniba Road and Oron Road. Some of these roads are very beautiful and have trees planted over the sidewalks for aesthetics. Uyo is home to the University of Uyo, several private polytechnics and monotechnics. The high brow residential areas are Ewet Housing, Shelter Afrique and Osongoma Housing Estate. Uyo has a museum, several shopping malls, a cinema, 5 star hotels, golf club, night clubs and many more.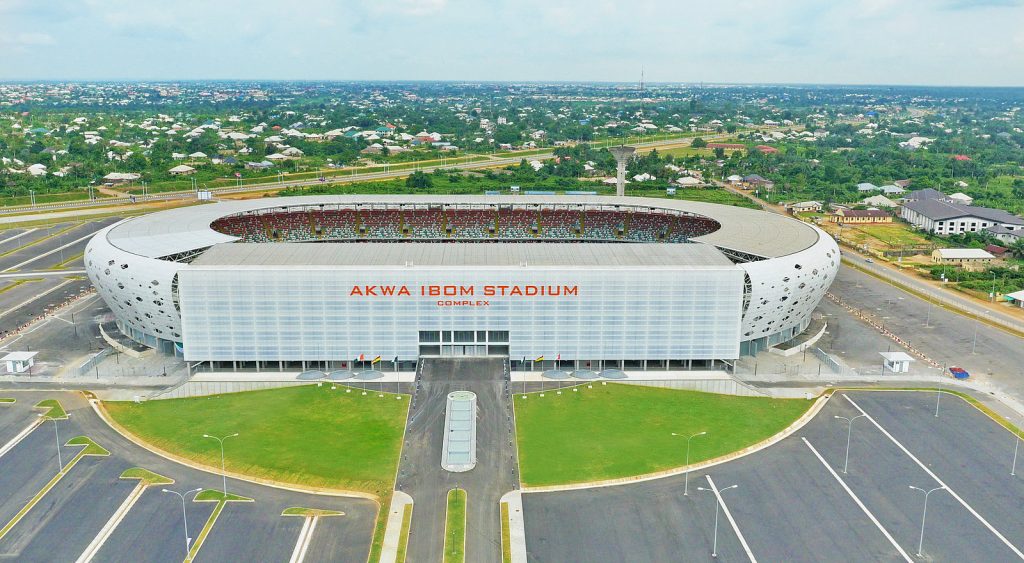 b. Eket: This is the second largest city in Akwa Ibom. It is an oil city like Warri and Port Harcourt, although it is much smaller than the aforementioned. Eket is home to Exxonmobil. Eket is situated in the coastal end of Akwa Ibom State and it occupies Eket L.G.A. Cost of living in Eket is expensive and the city is undergoing a major face-lift lately. Eket is home to several polytechnics of which the most prominent is Heritage Polytechnic. Eket also has a lot of hotels and night clubs.
c. Ikot Ekpene: Ikot Epkene is the third largest city in Akwa Ibom and it is located towards the Eastern region. It is a transit city between Uyo, Calabar, Aba and Umuahia. Ikot Ekpene is a commercial city with active and booming business activities. It has good roads and infrastructure and a city center which is also a plaza. There is also a 5 star international hotel at the city center called Four Points Hotel. Ikot Ekpene is home to a university and several polytechnics/monotechnics.
Other major towns in Akwa Ibom include: Ikot Abasi, Oron and Abak.
3. There are 3 major mutually intelligible languages spoken in Akwa Ibom State. These languages are spoken in the three distinct Senatorial Districts of the state.
a. The first is pure Ibibio which is spoken in Uyo Senatorial District. This language is understandable to all Akwa-Ibomites and Efik people. It is the street language of Uyo.
b. The second is Eket (Ekid) which is spoken mainly in Eket Senatorial District along with Oron (and another language spoken in Eastern Obolo which is not intelligible to other Akwa-Ibomites called the Obolo language). This language is deeper than Ibibio. It is the street language of Eket City.
c. The third is Annang which is spoken in Ikot Ekpene Senatorial District. This language is clearer and closer to Ibibio than Eket based languages. It is the street language of Ikot Ekpene city. Its reach extends as far as Abak, a town barely 10 minutes away from Uyo city.
4. Akwa Ibom has one of the best network of roads in the whole of the South South and arguably Southern Nigeria at large. The roads are well paved with standard markings, walk ways and gutters. In the cities of Uyo, Ikot Ekpene and Eket, about 80% of the streets are tarred and connected with each other. The roads are clean and well maintained. Even the highways are not left out. Highways in Akwa Ibom State are well maintained and paved. There is at least one good road to every major village and town in Akwa Ibom State. One can only appreciate the state of roads in this state when compared with other oil producing states in the country.
5. Akwa Ibom State has one of the highest numbers of polytechnics/monotechnics for any Nigerian State. The whole state is saturated with various polytechnics and more are springing up everyday. Some of these polytechnics are very good.
6. Akwa Ibom State has one international airport and a deep seaport. There is no rail line in Akwa Ibom yet so the major means of transportation is by road. Kekes (tricycles), okadas (motorcycles), mini-buses and buses abound in the state. In Uyo, Kekes, minibuses and buses are the main means of transport. Transportation is very cheap across the state due to good roads.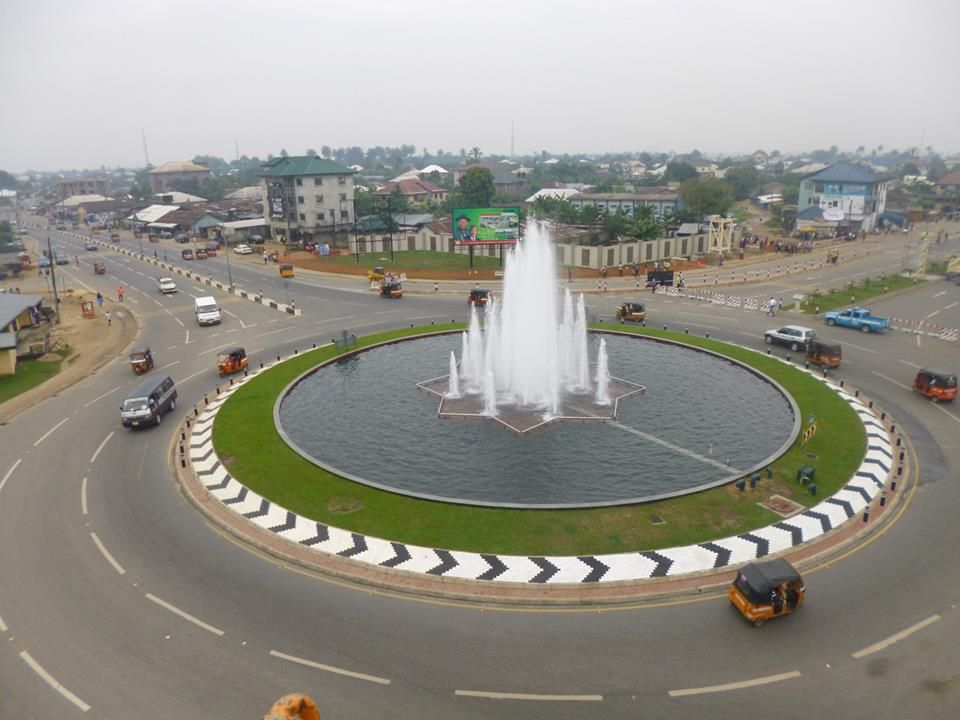 7. The name Akwa Ibom is derived from the Qua Iboe river which runs across the state with origin from the Umuahia Hills through Ikot Ekpene to Eket, emptying into the Atlantic ocean. There is also an indigenous church in the state that uses this name as well, the Qua Iboe Church. This is one of the most popular churches in the state and it can be found in almost every community.
8. Akwa Ibom State is very corper friendly. Youth corps members are paid well and treated nicely and with respect. Prospective corps members usually lobby to be posted to Akwa Ibom state in order to have peace of mind.
9. Akwa Ibom State has a very low crime rate. Highway robbery which is common in Southern Nigeria is almost non-existent here. Armed robbery is at its barest minimum. Pilfering is exceedingly low. Security is tight in the state. In Uyo for instance, every major street has a police van on standby for emergency. Akwa Ibom is a state where you can do business with closed eyes and I am not exaggerating. These people don't like taking what belongs to others.
10. Akwa Ibom people are one of the neatest (if not the neatest) people in Nigeria. Together with the people of Calabar, they exude a form of cultural neatness I have not seen elsewhere in Nigeria. Their cities are well taken care of. In Uyo for instance, all the streets and highways are swept on a daily basis. Litters are very few and road side dumping is almost non existent. While this may be a generalisation, it is important to stress that the people of this state do not actively entertain a dirty environment. Even in places that ought to be slums, the degree of environmental pollution cannot be compared to major cities in Nigeria.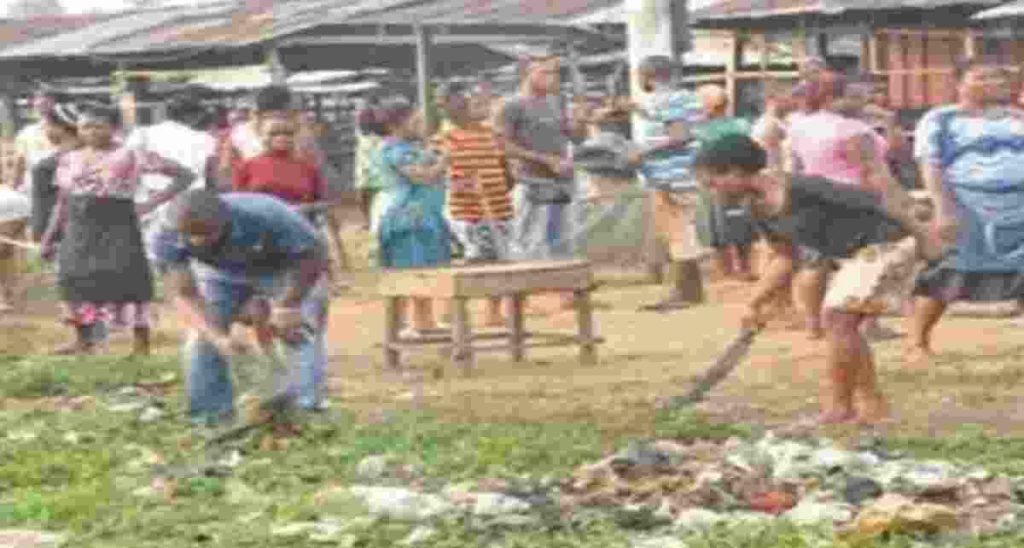 11. Akwa Ibomites are one of the most stereotyped Nigerians. This is mainly due to the "Akpan" and "Ekaette" factor. Most Nigerians believe that Akwa Ibom boys are mainly good as houseboys and their girls like sexual activity. While I am not saying that this does not exist entirely, it is important to note that this is nothing more than a stereotype. Akwa Ibom men are normal Nigerians who want the good life, sometimes without even working for it.
Akwa Ibom women are VERY VERY BEAUTIFUL in all sense of that word and they are well endowed but the stereotype of prostitution and sexual agility is not particularly true. Most prostitutes in Akwa Ibom are not even from the state. Girls don't go round in the state looking for boys to sleep with. Licentiousness and immorality is greatly shunned at due to the highly religious nature of the people. In fact, Akwa Ibomites are one of the most religious people in Nigeria. They like Christianity more than food. So if you are guilty of stereotyping Akwa Ibomites as dull servants and nymphomaniacs, please think again! Gone are those days!!! The average Akwa Ibomite can and will surprise you.
That's the end of that post about Akwa Ibom people. What did you think? Could this all be true? Come to Akwa Ibom State and find out.