NYTC is one of the fastest growing property development companies in Uyo.
Their Vision? "To create quality affordable homes for the middle class in Nigeria"
Follow Their journey from being told that their buildings would fall to selling multiple units in their own estate.
Dise Akwa Ibom: Thank you for being a part of this series. So, can you tell us about yourself and what you do?
Nsikak Ekpott: I just want to commend everyone at Dise AkwaIbom for showcasing what we do in this state on your platform. We're so happy to be featured on the #40DaysOfAkwaIbom series.
My name is Nsikak Ekpott but my friends call me Nissi. Together with my brothers, Aniekpon and Uwemedimoh, I run a property development and skill acquisition company called New Year Transaction Company Limited (NYTC). Aniekpon is the Managing Director while Uwem is the Proprietor. I've been a Business Development Consultant for more than 20 years. My brother Ani, is a civil engineer and international project manager while Uwem is a historian and entrepreneur.
Our company's vision is to develop quality affordable housing for individuals or families in the middle class. Most people think that affordable housing is low quality housing but we're trying to debunk that by building high quality home for middle class earners.
We build homes within serviced estates. The services we provide include security, electricity, refuse disposal, gardening, water,etc. These services ensure that home owners enjoy a safe and fulfilling lifestyle.
We build all our homes with Hydraform Bricks. Hydraform is a brick building technology that produces bricks that are twice as strong as normal bricks and are stronger than concrete. These bricks are not easily broken which provides added security from thieves. They're also bullet proof and fire proof. Our bricks are reusable and washable which allows for easy renovations and maintenance.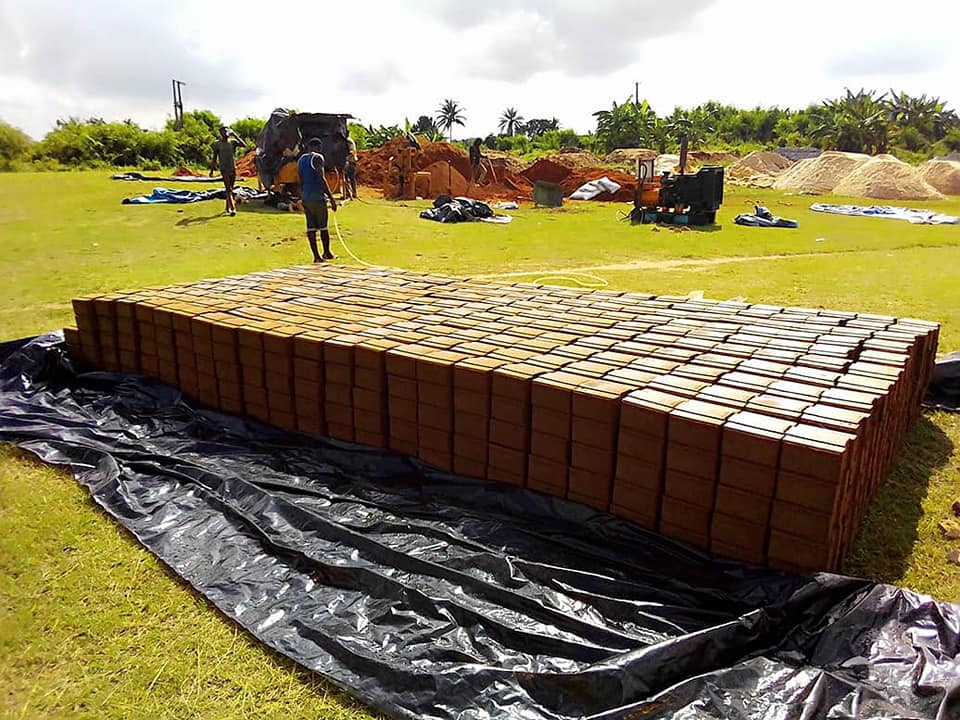 An added feature is the temperature regulation. When it is cold outside, the bricks become warm which heats up the house. The same applies when it is not outside.
Dise Akwa Ibom: Can you give us a brief history of NYTC?
Nissi: Well, Uwem and I along with 2 other partners started NYTC as a building company in 2002. We had no money when we started and so we couldn't register the business or buy any supplies. To raise money, we diverted into trading (importing and exporting). We would source for equipment in countries like South Africa initially, then China. After buying, we would sell locally in Akwa Ibom. We did this for several years while our brother Ani was still in school. After Ani graduated as a civil engineer and worked for a while, he joined us at NYTC in 2012 as our project manager and team leader. The other 2 still remain as stakeholders in the company. We had raised enough cash at this point to start building properly.
When our Dad died in 2016, he left us his company in his will. Dad's company was a skill development and training centre. He also had a secondary school where most people in our village attended. He trained more than 10,000 Akwa Ibom citizens including 2,000 village chiefs.
We merged all these business together to form a new NYTC whose services now included:
Building and Property Development
The school and skill development centre work together for community development.
We offer training services in woodwork,robotics, building, etc. After training, they produce the doors, cabinets, pavers, bricks, etc, that we use in our buildings.
Dise Akwa Ibom: That was fantastic. So far,what has your firm been able to achieve as far as affordable accommodation is concerned?
Nissi: Hm, the journey to quality affordable housing.
Frankly, it's been more of a calling than a journey. In Nigeria, homes that are very beautiful are located in elite areas like Lekki (Lagos) and Ewet housing(Uyo). The cost of homes in those areas starts from 40million naira and above and most Nigerians can't afford them.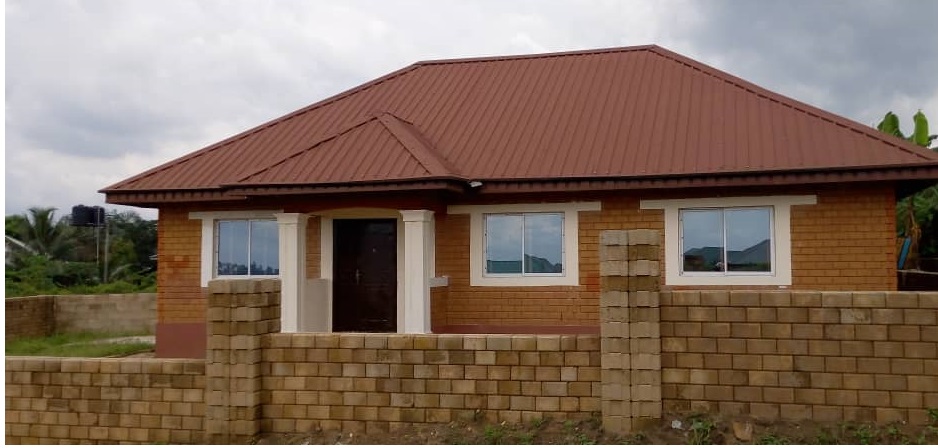 When we started, our target market was people who could afford homes of 10-15 million naira or less. We would have built for even less but we had to factor in the ever increasing cost of building materials.
Our main challenge was getting people to believe in the concept of providing affordable homes for less than 10 million. I remember us having to attend hundreds of meetings with banks to get funding but we didn't get any support. We had to raise capital internally. Once we had that, we bought equipment, vehicles and a brick yard. We started producing our own blocks and wood which we then used to build prototype homes to show people.
Our first prototype cost 3 million to build. Someone told us that it would fall but 7-8 years after, it's still standing. We tested every single material that was used to build that house. There's no way it'll fall.
After prototypes, our next achievement was training young people in rural areas like Uruan. We trained about 75 of them.They had never built a house in their lives. We got people from South Africa as well as locals to train them. We even sent our local project managers to get advanced training in South Africa.
Most of the people we trained are in University of Uyo now,studying to become engineers. They still come to work for us sometimes. Others are experts in building and brick production who work all over akwa Ibom.
Subsequently, we've trained different cycles of people.
Now, we've demonstrated affordable housing in places like Eket, Ikot Ekpene, Uyo, etc. We've also launched our own estate in Palm City and people from Akwa Ibom and even Europe have begun to purchase units.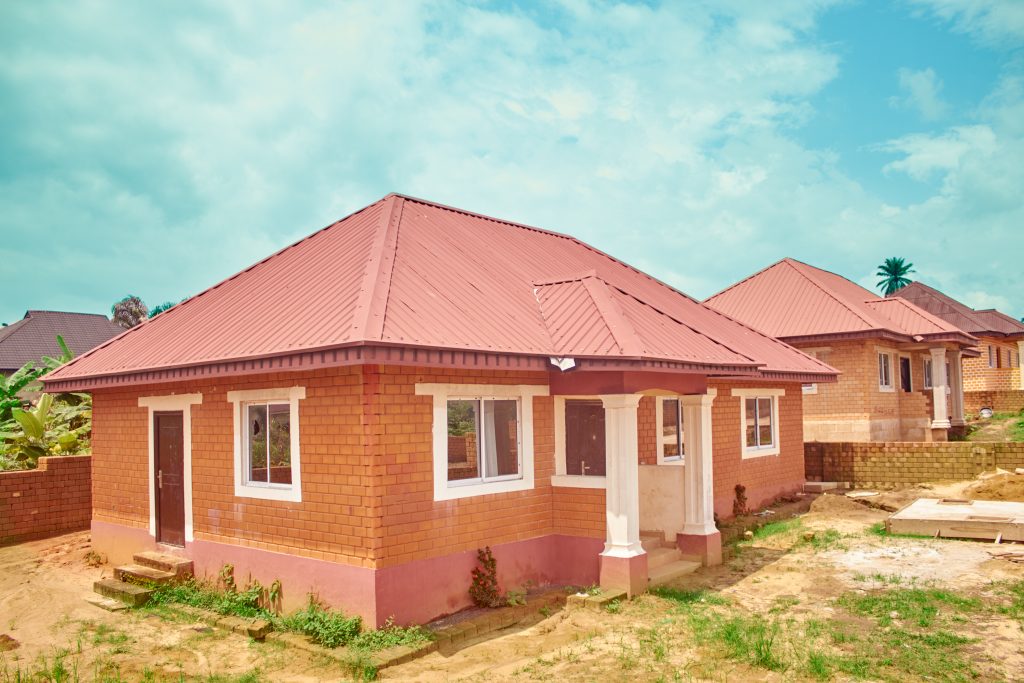 Right now, we're working on finance models that'll have different payment options for those interested in buying homes.
Dise Akwa Ibom: That's really awesome. Have you had any challenges in the course of growing your business?
Nissi: So many. I don't even know where to start from. When we wanted to start transferring money out of the country, the banks told us that it was impossible. Then there were times when we would train people and they'd run away afterwards. We've dealt with poor work ethic and poor quality of work from artisans. A window artisan gave us trouble because he said that in all his years of work, he had never been supervised. What about clients who would pay a deposit and disappear, leaving us with the remaining bills? Or our outsourcing models failing?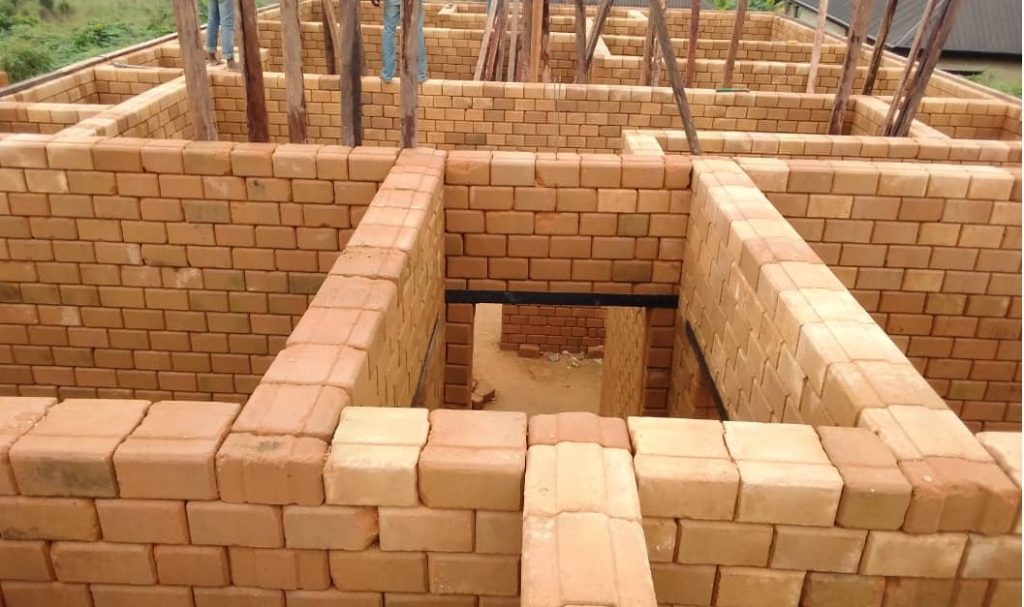 Architects and Engineers didn't believe that our bricks would work. The bricks are like Lego sets. You don't need mortar just dry tacking. It was hard to convince them. Let's just say that we've faced many giants. It has been a permanent surmounting of battles. At some point, we had to stop building for more than 3 years. The testimony is that we have overcome those challenges.
We've proven that the model works and several units have been sold. We've invested in having an ethics training aspect so the quality of work has improved. Since we've proven that the model worked, financing has been less of an issue. We've used technology to show architects and engineers how strong our bricks are and how they are even used in earthquake prone areas to build.
We've had many challenges but we've also had many victories and we look forward to more.
Dise Akwa Ibom: Corona Virus has wreaked havoc on the Nigerian economy. Do you think that affordable housing will still be possible, even post-pandemic?
Nissi: The first thing to note is that shelter is a basic need. Even if there's a war,people will always reserve money for housing, food,and other basic needs for humanity.
There's also an uptick of interest from those in diaspora. People feel safe in their countries of origin so they invest in housing here in case they need to return.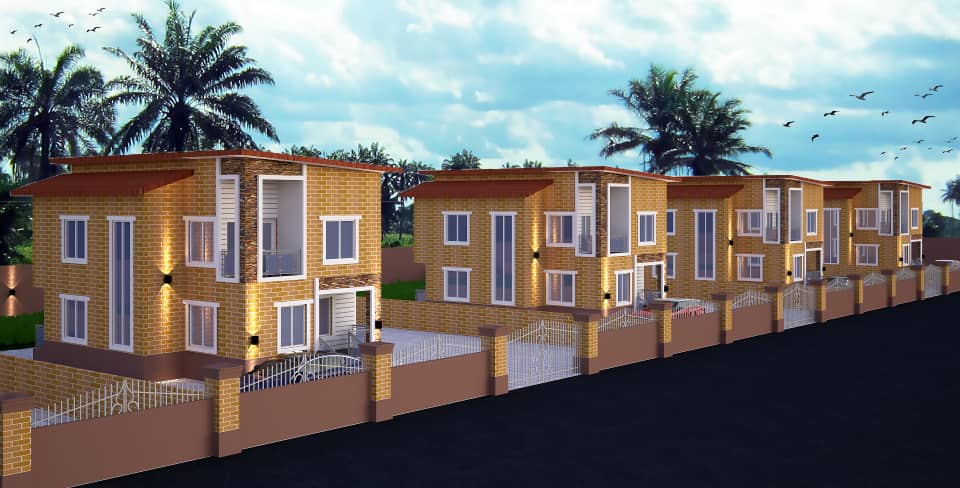 The third thing is that majority of our population falls within our affordable category. Less than 1% of Nigerians can buy a house in cash. We like to refer the MTN model. There was a time when sim cards used in cell phones cost about 150,000 naira. Less than 2% of the population could afford them. Then MTN and others came in and gradually the price of sim cards dropped. Today they're sold for a 100 naira and MTN has millions of customers and is more profitable than the original sim card brand. Same thing applies to banks like Zenith that were once considered as elite banks. You could only open a bank account if you had up to 50,000 naira in your account. When CBN stopped this, they had to go into retail banking and now they're the biggest banks. It's the same in every industry.
Corona Virus has forced people to look for affordable products that are structured in a way they can benefit from. It has reshaped the economy. The federal government is also focusing on housing development as a catalyst for boosting  the economy. So, yes, I think it's an opportunity. We've actually noticed an uptick in business during this pandemic. It has also made us to think of more creative payment options. For instance, a rent-to-own basis, paying in instalments over 2-3 years and eventually in 20-30 years like it's done overseas. We just need to rethink how we do things.
Dise Akwa Ibom: Let's talk about your Dad. Who was he and why was he so interested in community development?
Nissi: I thought you asked a long question before but this one is even longer. I'll try to be brief.
My great grandfather was the first person to welcome the missionaries into our hometown. He even helped to site the secondary school in our community. In fact my family donated land that was used. My grandfather in turn inherited that mentality and sent my father to school.
My father grew up with the mentality of community development. The missionaries helped our community see the light so my father believed that if they could come all the way to help us, we should do the same. Long story short, he got educated then got a job at Nigerian Breweries in Lagos. He later became one of the first 5 Nigerian born managers to take over from the white managers at the brewery. Now, South East states wanted to start a brewery so they employed him to come down to Uyo, which was a village that was part of Cross River at the time,to start the Cross River brewery(now Champion Breweries).
So, my father spent 12 years working to grow the brewery. By the time he retired, he had raised it to a point where it could compete directly with Nigerian Breweries. Out of Uyo, he created something global. The company had also given rise to others such as AutoPak ,which was a printing company that made the cartons and other printables used by the brewery, amd Plastocrown, a plastics company.
After retirement, his vision became the development of skills in the community that would give rise to industrialisation. He even wrote a book,Industrialisation-Starting Small, Growing Big, which we have made digital.
During the time of Gov. Attah, he was asked to help 5000 Akwa Ibom citizens to write business plans which would help them access funding from the governor. He worked with organisations like UNDP to train people.
He later set up the Institute of Work and safety which was a skill acquisition and training centre that's now a part of NYTC. My father believed that empowering a community begins with transforming work,thinking and enterprise culture. Growing up under him was what gave my brothers and I our business acumen. In my dad's will, he stated clearly that he wanted enterprise and community development as well as industrialisation to continue. He handed over all he had developed to the company, to continue that responsibility. So we were tied to it. We had to focus on enterprise development because it was a duty passed from previous generations.
Dise Akwa Ibom: This has been an interesting interview. Thank you for being here once again.
Due to several enquiries about the housing plans from our readers, we decided to revisit Mr. Nissi to inquire for our interested followers. One Mr Henry was very persistent.
Here's a summary of what he told us.
NYTC ACCOMMODATION PLANS
Units available
1- 3-bedroom Unit bungalow
Price: N 10m
Lounge
Dining
Kitchen
Store
2 bedrooms ensuite
2- 2 bedroom Semi-detached bungalow
Price N 6.5m
Lounge
Dining
Kitchen
Store
2 bedrooms ensuite
3- 2 bedroom Semi-detached Duplex (currently under construction)
Price N 6.5m
Lounge
Dining
Kitchen
Store
2 bedrooms ensuite
4- New project coming soon – 3 million
We are aiming to sell shells to buyers with prices starting at N 3m per unit. This shell will be developed on a 250 sqm plot of land. Units range from 1 bedroom, 2-bedroom, 3 bedroom and duplexes.
The strategy behind these buildings is to allow families be able to get into a decent shelter then pay and from there as they grow they can expand the property.
For instance, we can design a building as a 3 bedroom, but build just the Parlour, dining, and one or two rooms. The shell will have ceiling, basic lighting, one toilet/ bathroom, doors and windows etc. It will be decent enough to dwell in comfortably.
12 to 24-month Payment plans can be discussed.
General
All units are built in estate which will have access to water, electricity, and services such as refuse removal. Residents will pay for connection and use of these services. Estates are also fenced and have paved internal roads. The plan is to build a very decent lifestyle for people.
People who want this can simply register and fill in a form. We will ask them to make a commitment deposit at the bank, which the bank will hold and as we build they pay us so the money is secure.