Akwa Ibom Soups War: The Genesis, The Oily Banters And Everything You Need To Know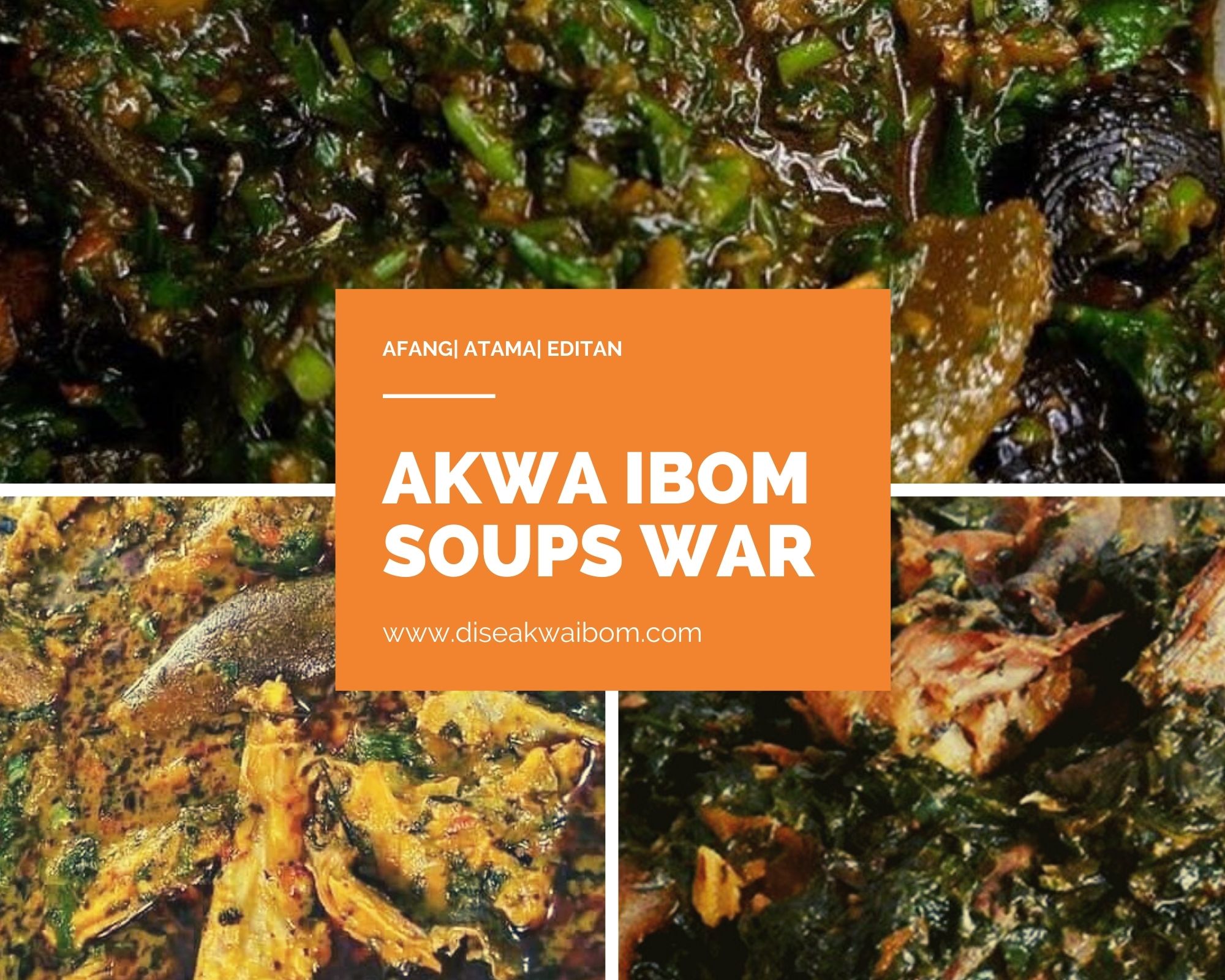 The Akwa Ibom Soups War would go down in history as one of the fiercest battle amongst soup lovers in the world.
Across the over 250 ethnic groups in Nigeria, soups in the Akwa-Cross region arguably have the most luring looks and palatable taste in the country.
From Afang soup to Afia Efere, Editan soup, Atama soup, Edikan Ikong and okro soup, ethnic groups in the Akwa-Cross region have a special way of making these soups hit the right spot in the brain while easily gliding through the oesophagus.
The Genesis of Akwa Ibom Soups War
On September 10, 2020, without any premeditation, a blogger and PR enthusiast, Eb Ekeng at exactly 7:17am dropped the first landmine.
The wide-eyed social media influencer asked a question that would later escalate into a full-flesh war among soup lovers.
Howbeit, he had no idea what lay ahead.
Ekeng went ahead to proclaim his allegiance to Atama soup and thereafter dropped alluring photos of the soup which left his followers salivating.
He bragged and bragged.
With that, his friend, a certain Samuel Udoma and fellow social media influencer confessed Ekeng had made him salivate too.
The two would go on to gather more gunpowder and drop more landmines.
The truth got exposed before midday – the duo were helping draw attention to a certain restaurant which had Atama on the menu for that afternoon.
Ekeng and friend got what they wanted but alas! The brags and claims they both had made about Atama caused an unexpected stir.
The Banters
Banters started flying around. The landmines began blowing up.  
Afang was dragged. Atama was dissed.
Afang was praised, Atama plundered with accolades.
Before the end of the day, pictures of Uyo's popular dress maker and CEO of Men's Court, Bobby Bassey flooded the social media space.
He was seen receiving a package from Udoma.
Udoma, Lead Publisher of the Gasm Blog put up a post and captioned it, "Bobby Bassey Dumps Afang Soup, accepts a plate of delicious Atama…"
Bassey, an ardent Afang soup lover later countered the claims made by Udoma and his camp of Atama advocates with a series of posts after going live on Facebook.
The war got hotter and spilled into a soup civil war.
Afang Soup Vs Atama Soup Polls: Day 2 (September 11)
By the next day, polls were running across Twitter, Facebook and Instagram.
Afang or Atama?
It looked like a war between football's most popular players Cristiano Ronaldo and Lionel Messi online.
But at the polls, Afang soup led with a wide margin.
Booom! Flyers emerged for a football match to hold between Team Afang and that of Atama the next day, Saturday.
The match was scheduled for the spacious field by the Ibibio Museum Park. Akwa Ibom's former commissioner of Tourism Victor Antai endorsed the war and so did a flurry of other top wigs.
However, like political battles, more factions emerged.
Godwin Morgan, co-founder 36Zero.ng joined the soup war with an armoured tank for Melon Soup. 
He succeeded to pull some e-soldiers on his side. Howbeit, he faced major opposition as more factions emerged.
Spurrti.com's co-founder, Eno-Obong Alphonsus flagged her campaign for Afia Efere. WeSocial.ng's Team Lead, Ekemini Joseph made a case for Efere Udung.
Voices emerged for Editan, Aniedi AnndeLegend of Netizen Digital struggled in the battle with a small team of Okro soup lovers.
More chaos. More banters. Brands and Public figures were jumping on the trend.
Governor Udom Emmanuel's Aide on New Media, Aniekeme Finbarr wrote a post eulogising Afang, Member representing Etinan/Nsit Ibom/Nsit Ubium Federal Constituency in the National Assembly, Honourable Onofiok Luke pulled his weight behind Okro by the third day of the war
Team Afang Vs Team Atama: Day 3
On Saturday, Akwa Ibom had been greatly stained with oil and the world couldn't help but watch on as no live was lost.
The football match ensued as was planned and both sides settled thereafter amicably with plates of Afang and Atama.
The Peoples Democratic Party's newly inaugurated Publicity Secretary, Borono Bassey, SA to the Governor on Social Reorientation, Mr. Ekpeno Gold, Vice Chairman of Uyo Local Government Area, Udeme Akai, Brand Consultant and Chief Waiter of Discovery Park Nature Udoh are said to have distinctly supported the idea.
The war of soups might be gradually waning in momentum ahead of Akwa Ibom's thirty-third birthday anniversary celebrated every 23rd of September and some believe the tourism sector of the state should have leveraged on the trend for economic gains.
Nollywoodian and Boot Film Camp's CEO, Aniebiet Francis opined that the wars should be beyond "social media trend and banter."
"Ibom Soups War: a tourism potential that should be taken beyond social media trend and banter," she stated on Facebook.
On the next day, September 13, the wars regained momentum but this time on the airwaves.
The Radio Debate: Afang Vs Atama
Governor Udom Emmanuel's Special Assistant on Research and Documentation, Mr. Essien Ndueso who anchors the Dakkada Media show on Comfort 95.1 FM announced (through a repost) that the wars will be on the aforementioned programme the next day.
And so it was!
Two Government Aides, one Pastor and one politician were roped into the battle.
SA to the Governor on Social Re-Orientation, Ekpeno Gold and Vice Chairman Uyo L.G.A, Udeme Akai held the fort for Atama.
The Governor's Personal Assistant on Public Affairs, Barr. Morgan Ekanem and a Gospel Minister, Pastor Ab Isong mounted the front lines for Afang.
Premises were made. Arguments were busted.
Afang was hailed, Atama heralded.
In the end, it was the callers who had the final say.
Eight callers pledge allegiance to Atama. Only two made obeisance to Afang.
The Judge, an academic, Dr. Nsikak Idiong had no other option than to declare Atama winner.
Atama had clearly beaten Afang on air!
Akwa Ibom Soups War Unveiled
With Afang having taken pole position at the polls and Atama having ruled the airwaves, the war seemed bound to halt to a gradual end.
Afang lovers were happy they had won online. Atama lovers rejoiced about their victory on air. The football match had ended even but like Aniebiet Francis had stated, there was need for something beyond trends and banters.
During the Dakkada Media Challenge on Radio, Akwa Ibom State's Commissioner for Culture and Tourism had called in to announce his Ministry's readiness to support whatever grand plan that would be proposed to him by the initiators of the trend which had made the state a talk of the country on social media.
On September 15, the journey to unveil the grand plan – #TheSoupsWar – began.
Eb Ekeng and his ally, Samuel Udoma, members of the Gasm Blog community, several influencers alike rolled the war drums.
This time with a well laid out plan to escalate the oily war that has brought Akwa Ibom people across ethnic lines and political divides together.
This article is daily updated. Do well to daily come back for more. And do SHARE! 🙏
You can also have your say. Which is your best Akwa Ibom soup?
40 DAYS OF AKWA IBOM (DAY 15): THE KIND ONES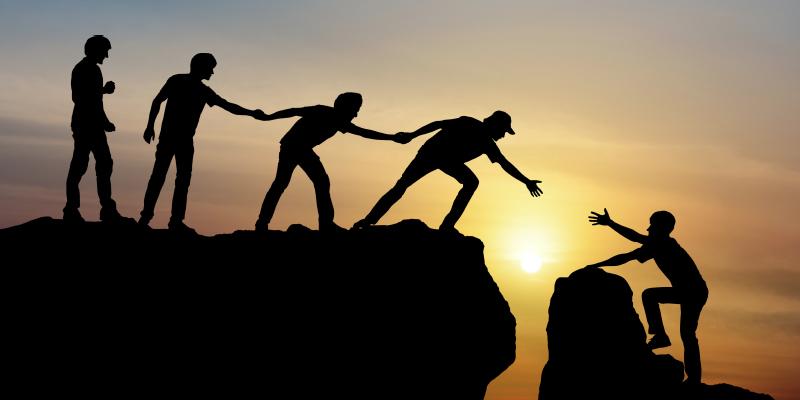 The average Akwa Ibomite is supremely kind!
This is not a statement of sentiment. It is not a statement of bias, Akwa Ibomites really are some of the kindest Nigerians I've ever gotten to meet.
On no day was this more evident than on a rainy day when I went to the market. A very dirty looking young man who was clearly mentally unstable came to meet me. He was hungry.
"What will you like to eat?" I asked him.
He held out the stick of smoked fish in his hand. He wanted to make soup. Soup would last longer.
He looked like someone who would readily use any money given to him to get drugs, and I really did want to help him. So I told him, "We have N800. What do you want to buy?"
We went to different parts of the market to get different condiments for his soup, and I was pleasingly surprised at the kindness that was shown to the young man.
Even though a lot of them made fun of him, things that didn't seem to get to him as he joked over the fun they poked, they gave him a lot of things in excess.
By the time the N800 was spent, I strongly believe there was food worth N1500, if not more in his small bag.
From the exchanges that occurred between him and the market women, It was clear that this was a regular occurrence. The only reason this young man was not dead or eating from trash yet was because people constantly cared enough to give him food everyday.
This is an aspect of Akwa Ibom that can be readily overlooked. It is an aspect of Akwa Ibom that I have to greatly admire in my people.
Until next time.
40 DAYS OF AKWA IBOM (DAY 13): AFIA EFERE (WHITE SOUP)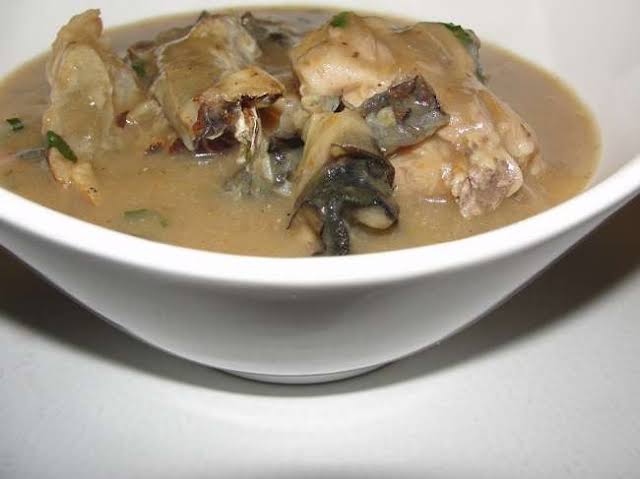 Hi there. It's great to have you back today.
If you've been following the series, then you know that today is Day 13/40. If not, take some time to catch up here. You'll be glad you did.
So let's dive in.
When was the last time you ate something GOOD? Not basic. Not boring. A meal that actually left you smiling in content while rubbing your tummy and wishing you could start over again.
Can you remember?
If you can't, it's alright. I'm here for you okay? I care about you and that's why I'm about to share a recipe for the best thing in this world. Afia Efere aka White Soup (aka the love of my life. Sorry Afang!)
Afia in Ibibio means White, although the soup isn't white per se. It's actually quite brown if we're being honest. It is thickened with chunks of white yam and the absence of palm oil also contributes to the overall afia-ness(I just made that up), of the soup.
Although similar to the Igbo Ofe Nsala, it differs by it's more aromatic taste due to the use of ingredients like uyayak and ehuru.
Try out this recipe, then come back to the comment section and tell me how it turned out. I'll be waiting okay? Don't spare any expense when you're making it. Buy as much meat and fish as possible. Enjoy yourself. Problem no dey finish.
RECIPE.
Ingredients.
Chicken/Beef/Goat Meat
Yam sliced into small chunks
Uyayak pod(aidan fruit)
Ground Ehuru/Calabash Nutmeg(optional)
Cameroon pepper
Smoked/Dry Fish
Ground Crayfish
Salt
Seasoning cubes
STEPS.
Wash meat thoroughly then transfer to a pot. Debone fish, wash and add to the meat. Add salt,pepper and seasoning cubes. Steam for a few minutes then cover with enough water and boil.
While meat is boiling, cut the yam into small chunks and wash. Boil in a separate pot until it's soft
2. Wash Uyayak pod to remove any dirt. Slice it and add to the boiling meat and fish. Add ehuru in small increments so that it doesn't overwhelm the taste of the soup. Put in the ground crayfish at this point and more seasoning and pepper if necessary.
Make sure you add enough water but not so much that it  becomes watery. If you want  thicker consistency, use less water and more yams.
3.Add cooked yam to soup and boil until you achieve the consistency you like. I like to use a spoon to cut through the yam pieces and mash them to make the soup thicker.
Re-season if necessary. Remove uyayak slices.
And just like that, your soup is ready.
I prefer to eat this with fresh pounded yam but since I detest manual labour, I use the powdered substitute or fresh fufu.
Thank you for sticking around till this point. Until next time, stay healthy y'all!
40 Days Of Akwa Ibom (Day 12): Mama Topiem; The Trainer Of Trainers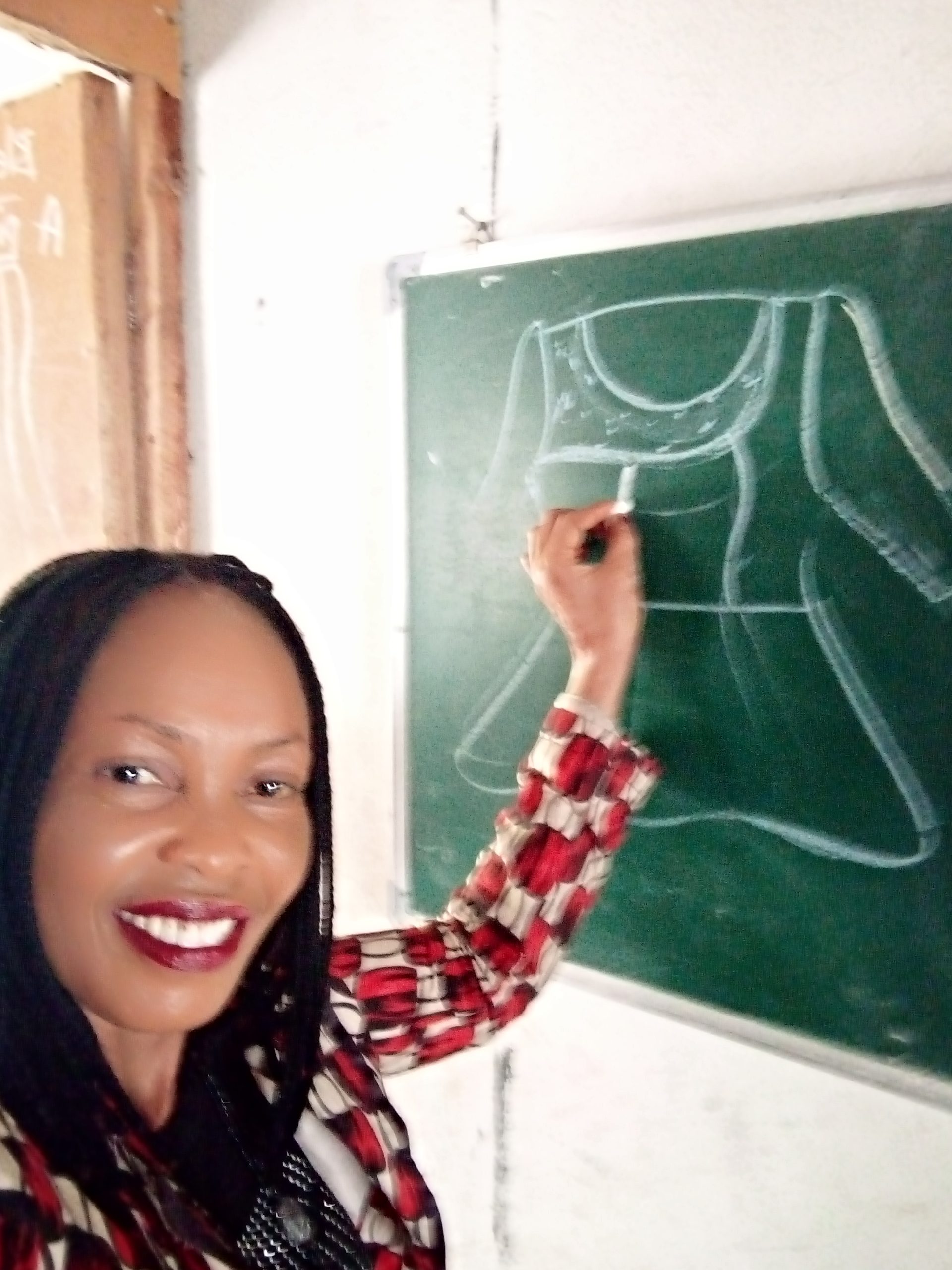 A journey from adversity to recognition is probably one we have heard of a million times. It is also the kind of story we can never seem to get enough of. The underdog story inspires. it makes us believe we can be more than we are. The journey of Mrs Emem Festus Awodein (yes, she's an Akwa Ibomite) is one that has seen it all. It is unfortunate that not everything can be shared here, but I hope you enjoy the parts that we actually can share.
Dise Akwa Ibom: Please tell us your name Ma.
Mrs Awodein: Okay. My name is Emem Festus Awodein.
Dise Akwa Ibom: Please tell us about yourself.
Mrs Awodein: I am the CEO of TOPIEM FASHION AND DESIGN here in Ikot Abasi. I am a fashion designer. I started my life at a very young age. I left home due to some financial situation. I came here (Ikot Abasi) when i was 19. My mother was a seamstress, so I got the knowledge of sewing from here. When I came here, I started with sewing children's wears and from there, i graduated to whee I am today. I am a mother of three, even though i lost my husband, I'm a widow, but with the help of this work, I've been able to train my children. My first daughter is in the University, the second one is in secondary school and the last one in primary. So, I have been able to train over a hundred plus people in this town and by the grace of God, I got contracts from various companies like TOTAL. I'm one of the trainers there. I am a one time treasurer of AKWA IBOM STATE TAILORS' ASSOCIATION.
Dise Akwa Ibom: So Aunty, how are you able to balance family life with your business?
Mrs. Awodein: Okay, in that aspect, I have workers with me, but i also have to be at the shop between 7:30 and 8:00 (am) and then I will work till 6:00 (pm) and then close so that I can meet up with some home activities. With my workers at the shop, I have those that I'm paying and those that are working as trainees. My children, some are in boarding school. When they come back, they always join me. All my children can sow. With that, I think I'm able to attend to my family and at the same time satisfy my customers.
Dise Akwa Ibom: So Aunty, about your business, what are the challenges you faced when you started and what would you advise young people today that are going into business for themselves.?
Mrs Awodein: The major challenge I have faced in this skilled job is having to depend on customers for my daily income. Unlike the salary earners who are certain of their pay, our work most times is left to chance. At some point, it seemed to me that I was living a hand to mouth life. My advice to young people going into skill related businesses is to invest in products as well as services. That way they don't have to depend too much on collecting more work than they can actually do and having to lie to customers.
Dise Akwa Ibom: Aunty, do you have any future plans for your business? What's your vision?
Mrs. Awodein: I enjoy teaching a whole lot. For the longest time I have wanted to open a fashion school so that talented youths who cannot afford going to the higher institution are provided the opportunity to learn this skill. That will free me up to be able to better teach the people I get to train instead of rushing sometimes due to the urgency of some jobs.
Dise Akwa Ibom: So what are your favorite things about Akwa Ibom?
Mrs. Awodein: The dishes; I doubt there's any tribe in Nigeria that prepares better dishes than Akwa Ibom.
Dise Akwa Ibom: Do you have a favorite hangout in Akwa Ibom?
Mrs. Awodein: During the weekends, I especially enjoy chilling out in RichMan hotel in Ibeno, Eket. It is quite close to the beach and I love it for the beautiful view of the ocean.
Dise Akwa Ibom: Is there anything you will like to tell our readers?
Mrs. Awodein: I especially like addressing the youths so, to the youths out there, we are in an age where one can have a degree and remain unemployed hence, my advice is this, every youth should acquire a skill. It may seem irrelevant now but it will bear fruits in the future.
Dise Akwa Ibom: Thank you for your time Ma.
Mrs Awodein: The pleasure is all mine.
There's so much more about Mrs Awodein than meets the eye. She may be Yoruba by name, but she's Akwa Ibom by everything else. She has been actively involved in training more than a hundred and fifty tailors and seamstresses in Ikot Abasi L.G.A who have also gone on to train many more people. Her business is now 20 years old and for one who started so young and without prior formal training in design, getting to where she's gotten has proven how talented and how much of a stalwart she is.
Akwa Ibom people are strong. The people have been through a lot as a people and have survived. The future looks very promising for the Land Of Promise.
Until next time.