40 DAYS OF AKWA IBOM (DAY 17): TRIBUTE TO T'CHALLA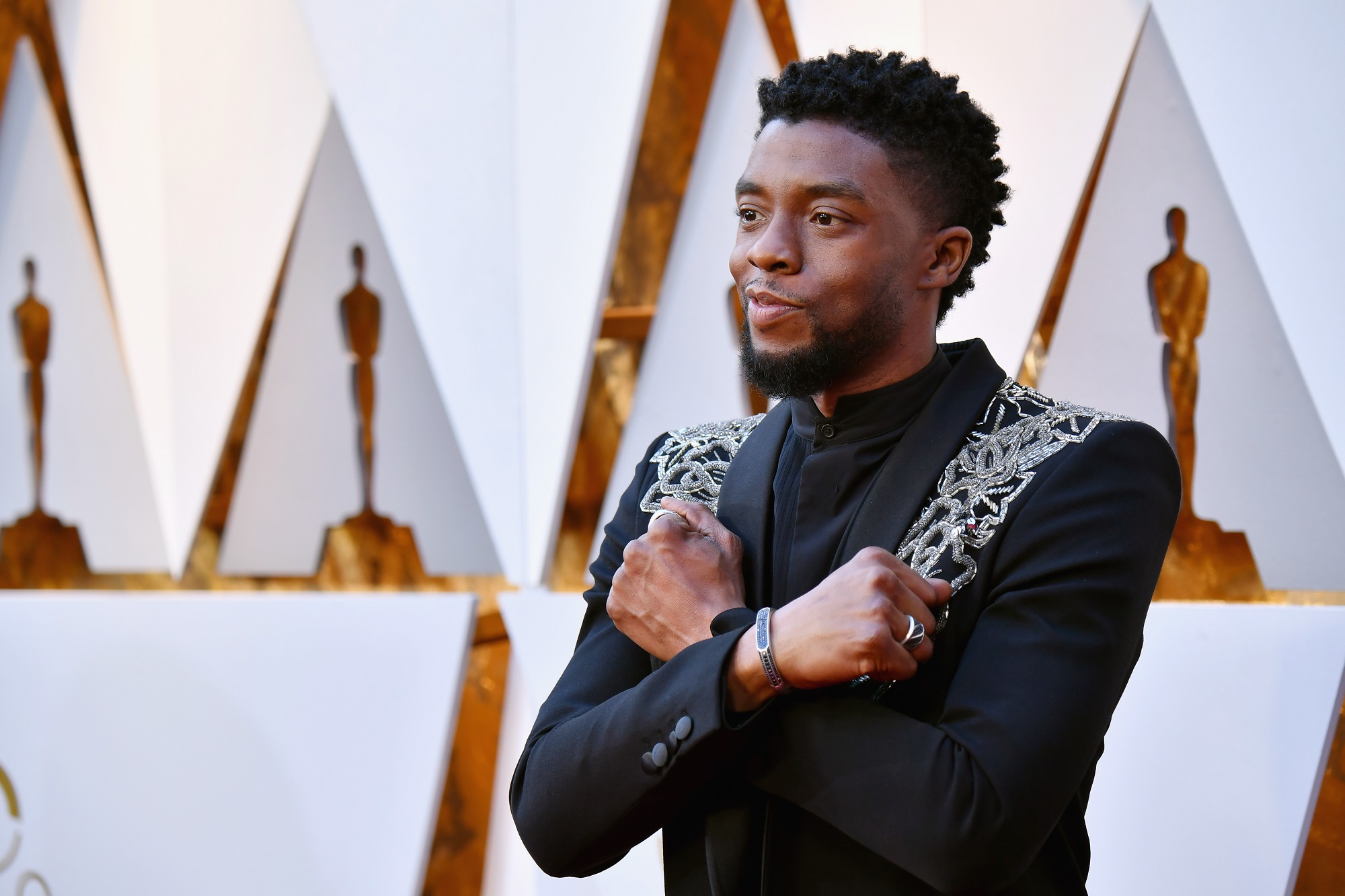 How are you today? Before you say I'm fine and move along, take a minute and truly reflect. Are you really okay? Think about that for a minute or two.
This past weekend has been heartbreaking to say the least. Chadwick Boseman died. What a profound statement. Death is so… final. We anticipate that it'll come but when it does, it's still so shocking. Perhaps for a lot of people, his death was just another headline in a year full of headlines. To some of us though, we lost a hero. It was the end of an era, so to speak.
The hashtag that started trending after the announcement of his passing was #RepresentationMatters. Do you know what that means? Before his most iconic movie, Black Panther, was released, how many black superheroes did you know about? Did you ever associate black skin with heroism? He gave us that. Now, in the aftermath of this loss, young black children in this generation and beyond can watch Black Panther and see a hero in themselves. IMPACT.
Chadwick was the Black Panther. It was more than a role he played. It became a movement. When we wore our best outfits to movie theatres, we were going to Wakanda. I remember watching it at Ibom Tropicana and applauding every scene. When he said Wakanda Forever, everyone in that hall screamed it back. I mean, he had football players wearing black panther masks!
I'm so grateful for those memories.
K.I.N.D.N.E.S.S
Are you kind? Thoughtful? Non-judgemental?
When he was losing so much weight and seemed tired most times, did you join the dragging party on social media? Did he read your unkind words? Did you add to his pain?
The lesson here is to be kind. You don't have to know what a person is going through to be thoughtful. So next time, when you want to make nasty comments about a person's weight or appearance, check yourself. It's not your concern unless they choose to share.
Loss. I've been thinking about it a lot.
Life really has no guarantees. No moment is promised. It's important to be intentional about how we spend every moment. Be intentional about how you live, whom you love, what you eat, what you wear…the tiny details. Those are the things that outlive you. Chadwick was intentional about his last moments. Every movie role he took showed this. The choice to keep his illness private showed this. He made the life he wanted and in the end, he won. He exists, beyond death.
If you died today, would you still exist?
This article isn't supposed to be a motivational speech or anything. It's just a personal eulogy to a man I admired..still.
Wakanda Forever means something different now doesn't it?
We'll never forget, Our King. Hero. Fighter. Rest in Power.
40 DAYS OF AKWA IBOM (DAY 16): THE ANNANG PEOPLE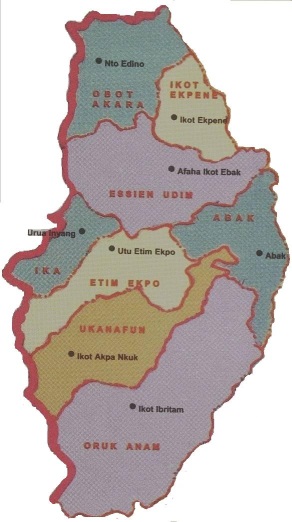 If there was ever a group of Akwa Ibomites whose customs and way of life seem shrouded in mystery and draws much controversy, it is the Annang people. I am an Annang man, and as an Annang man born in Ibibio land, I have heard some of the most fascinating and many times false things being believed about the Annang people.
So, who are the Annang people?
The Anaang (also spelled Annang) are a Southern Nigerian ethnic group whose land is primarily within 8 of the present 31 local government areas in Akwa Ibom State: Abak, Essien Udim, Etim Ekpo, Ika, Ikot Ekpene, Obot Akara, Oruk Anam, Ukanafun in Akwa Ibom State,and 3 of the 17 Local government areas in Abia State: Ugwunagbo, Obi Ngwa,and Ukwa East of Abia State. They were formerly located in the former Abak and Ikot Ekpene Divisions of the Anaang Province, as well as part of the former Opobo Division of Uyo Province, in the former Eastern Region of Nigeria. The proper name for the Ika of Akwa Ibom is Ika-Annang. Based on 2018 estimates, there are about 4 million Annang speakers in Akwa Ibom,Abia state and over a million speakers living outside these states.
The Anaangs have a history and reputation for fearlessness and the ability of villages and clans to bind together to fight a common enemy. This is perhaps why they were able to thrive living so close to the Aro Confederacy's center, Arochukwu with its famed Ibini Ukpabi oracle. A particular interesting war group, or "Warrior cult", was the famous Oko warriors. This war group was highly functional in the 1950s. These warriors were considered invulnerable to penetration of knives, spears, and arrows. In various instances sharp machetes were tested on the body parts of members.
Parts of the Annang language may be intelligible to speakers of Efik, Ibibio, Oron, Eket (also known as Ekid) of the Old Calabar Kingdom. Though the Anaang speech pattern was not written down, linguists have now produced an orthography of the language which makes it possible to produce written materials in the language (Idem-Agozino & Udondata, 2001). In Annang dialect, the word "ilung"means village while in Ibibio it is called " Idung". The major linguistic difference between the Annang and other dialects is the predominant use of the letter "L" in place of "r" or "d",and the use of "g" in place of "w".The Annang dialect sounds hard but it is a dialect of freewill,ie the words roll out easily from your tongue than the Ibibio.
According to oral tradition, which is a form of human communication where knowledge, art, ideas and cultural material is received, preserved and transmitted orally from one generation to another, the Annang people have occupied their land in the coastal Southeastern Nigeria for thousands of years.
Thus making it a fact to be considered when it is said by some Anaangs that they have their origins in Jewish tribes from Egypt and settled in Ghana before arriving in the coastal Southeastern Nigeria and Southwestern Cameroon.
Related to both the Efiks and the Ibibios, it is said that the migration of the Annang people brought them to live among the Twi of Ghana where the name Anaang means "fourth son".
And from Ghana, they moved eastward into present-day Cameroon. Upon getting to the highlands of Cameroon, they broke off but later arrived at same territory in present-day Akwa Ibom.
Distinct for the value they have in the ability to speak well, the use of proverbs is highly desirable, especially among the leaders.
So desirable it is that the American anthropologist, Peter Farb, stated that the name "Anaang" among this group means 'they who speak well'. And as a matter of traditional fact, an individual who has the gift of eloquent speech is often complimented as Akwo Anaang meaning the singer of Anaang.
There is so much to learn about the Annang people, so much so that we have barely scratched the surface. Maybe we will get to tell you more soon.
Lastly, please, just know, against popular belief, Annang people are not cannibals.
Until next time.
References: Wikipedia, Pulse.ng
40 DAYS OF AKWA IBOM (DAY 15): THE KIND ONES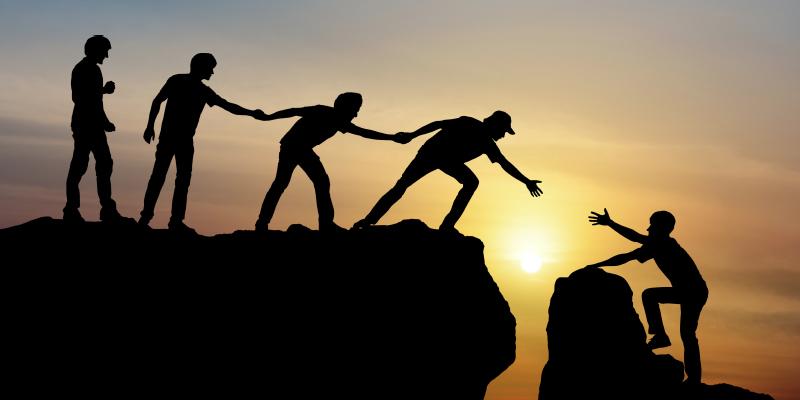 The average Akwa Ibomite is supremely kind!
This is not a statement of sentiment. It is not a statement of bias, Akwa Ibomites really are some of the kindest Nigerians I've ever gotten to meet.
On no day was this more evident than on a rainy day when I went to the market. A very dirty looking young man who was clearly mentally unstable came to meet me. He was hungry.
"What will you like to eat?" I asked him.
He held out the stick of smoked fish in his hand. He wanted to make soup. Soup would last longer.
He looked like someone who would readily use any money given to him to get drugs, and I really did want to help him. So I told him, "We have N800. What do you want to buy?"
We went to different parts of the market to get different condiments for his soup, and I was pleasingly surprised at the kindness that was shown to the young man.
Even though a lot of them made fun of him, things that didn't seem to get to him as he joked over the fun they poked, they gave him a lot of things in excess.
By the time the N800 was spent, I strongly believe there was food worth N1500, if not more in his small bag.
From the exchanges that occurred between him and the market women, It was clear that this was a regular occurrence. The only reason this young man was not dead or eating from trash yet was because people constantly cared enough to give him food everyday.
This is an aspect of Akwa Ibom that can be readily overlooked. It is an aspect of Akwa Ibom that I have to greatly admire in my people.
Until next time.
40 Days of Akwa Ibom (Day 14): Fun Facts about Akwa Ibom
So, I saw this very interesting post by fratermathy on Nairaland that had been uploaded since 2016 about Akwa Ibom. The post made me extremely pleased to be an Akwa Ibomite. It made me realize there were a lot of things I didn't know about this beautiful state of ours and so I'll like to share the post with you.
1. Akwa Ibom State was created in 1987 due to the clamour by the upland people of Cross Rivers State. The state was created from Cross Rivers with capital at Uyo. At the point of its creation, the state was nothing to write home about. Poverty, illiteracy and lack of infrastructure abounded. Akwa Ibom State was one of the worst states in Nigeria by the 1990s. Things are different today as we have all seen.
2. Akwa Ibom State is one of the few states in Nigeria that doesn't operate a one-city system 
Most Nigerian states have just one large city which doubles as the capital. Akwa Ibom State has about 3 cities which are self sufficient and buoyant. The major cities in Akwa Ibom State are Uyo, Eket and Ikot-Ekpene.
a. Uyo: This is the capital of the state and it occupies Uyo L.G.A, parts of Itu L.G.A, Uruan L.G.A and Etinan L.G.A. It is a very organised city with beautiful structures and a highly diluted population. The city center is known as Plaza and it connects all the major roads in Uyo; Aka Road, Abak Road, Ikot Ekpene Road, Barracks Road, Nwaniba Road and Oron Road. Some of these roads are very beautiful and have trees planted over the sidewalks for aesthetics. Uyo is home to the University of Uyo, several private polytechnics and monotechnics. The high brow residential areas are Ewet Housing, Shelter Afrique and Osongoma Housing Estate. Uyo has a museum, several shopping malls, a cinema, 5 star hotels, golf club, night clubs and many more.
b. Eket: This is the second largest city in Akwa Ibom. It is an oil city like Warri and Port Harcourt, although it is much smaller than the aforementioned. Eket is home to Exxonmobil. Eket is situated in the coastal end of Akwa Ibom State and it occupies Eket L.G.A. Cost of living in Eket is expensive and the city is undergoing a major face-lift lately. Eket is home to several polytechnics of which the most prominent is Heritage Polytechnic. Eket also has a lot of hotels and night clubs.
c. Ikot Ekpene: Ikot Epkene is the third largest city in Akwa Ibom and it is located towards the Eastern region. It is a transit city between Uyo, Calabar, Aba and Umuahia. Ikot Ekpene is a commercial city with active and booming business activities. It has good roads and infrastructure and a city center which is also a plaza. There is also a 5 star international hotel at the city center called Four Points Hotel. Ikot Ekpene is home to a university and several polytechnics/monotechnics.
Other major towns in Akwa Ibom include: Ikot Abasi, Oron and Abak.
3. There are 3 major mutually intelligible languages spoken in Akwa Ibom State. These languages are spoken in the three distinct Senatorial Districts of the state.
a. The first is pure Ibibio which is spoken in Uyo Senatorial District. This language is understandable to all Akwa-Ibomites and Efik people. It is the street language of Uyo.
b. The second is Eket (Ekid) which is spoken mainly in Eket Senatorial District along with Oron (and another language spoken in Eastern Obolo which is not intelligible to other Akwa-Ibomites called the Obolo language). This language is deeper than Ibibio. It is the street language of Eket City.
c. The third is Annang which is spoken in Ikot Ekpene Senatorial District. This language is clearer and closer to Ibibio than Eket based languages. It is the street language of Ikot Ekpene city. Its reach extends as far as Abak, a town barely 10 minutes away from Uyo city.
4. Akwa Ibom has one of the best network of roads in the whole of the South South and arguably Southern Nigeria at large. The roads are well paved with standard markings, walk ways and gutters. In the cities of Uyo, Ikot Ekpene and Eket, about 80% of the streets are tarred and connected with each other. The roads are clean and well maintained. Even the highways are not left out. Highways in Akwa Ibom State are well maintained and paved. There is at least one good road to every major village and town in Akwa Ibom State. One can only appreciate the state of roads in this state when compared with other oil producing states in the country.
5. Akwa Ibom State has one of the highest numbers of polytechnics/monotechnics for any Nigerian State. The whole state is saturated with various polytechnics and more are springing up everyday. Some of these polytechnics are very good.
6. Akwa Ibom State has one international airport and a deep seaport. There is no rail line in Akwa Ibom yet so the major means of transportation is by road. Kekes (tricycles), okadas (motorcycles), mini-buses and buses abound in the state. In Uyo, Kekes, minibuses and buses are the main means of transport. Transportation is very cheap across the state due to good roads.
7. The name Akwa Ibom is derived from the Qua Iboe river which runs across the state with origin from the Umuahia Hills through Ikot Ekpene to Eket, emptying into the Atlantic ocean. There is also an indigenous church in the state that uses this name as well, the Qua Iboe Church. This is one of the most popular churches in the state and it can be found in almost every community.
8. Akwa Ibom State is very corper friendly. Youth corps members are paid well and treated nicely and with respect. Prospective corps members usually lobby to be posted to Akwa Ibom state in order to have peace of mind.
9. Akwa Ibom State has a very low crime rate. Highway robbery which is common in Southern Nigeria is almost non-existent here. Armed robbery is at its barest minimum. Pilfering is exceedingly low. Security is tight in the state. In Uyo for instance, every major street has a police van on standby for emergency. Akwa Ibom is a state where you can do business with closed eyes and I am not exaggerating. These people don't like taking what belongs to others.
10. Akwa Ibom people are one of the neatest (if not the neatest) people in Nigeria. Together with the people of Calabar, they exude a form of cultural neatness I have not seen elsewhere in Nigeria. Their cities are well taken care of. In Uyo for instance, all the streets and highways are swept on a daily basis. Litters are very few and road side dumping is almost non existent. While this may be a generalisation, it is important to stress that the people of this state do not actively entertain a dirty environment. Even in places that ought to be slums, the degree of environmental pollution cannot be compared to major cities in Nigeria.
11. Akwa Ibomites are one of the most stereotyped Nigerians. This is mainly due to the "Akpan" and "Ekaette" factor. Most Nigerians believe that Akwa Ibom boys are mainly good as houseboys and their girls like sexual activity. While I am not saying that this does not exist entirely, it is important to note that this is nothing more than a stereotype. Akwa Ibom men are normal Nigerians who want the good life, sometimes without even working for it.
Akwa Ibom women are VERY VERY BEAUTIFUL in all sense of that word and they are well endowed but the stereotype of prostitution and sexual agility is not particularly true. Most prostitutes in Akwa Ibom are not even from the state. Girls don't go round in the state looking for boys to sleep with. Licentiousness and immorality is greatly shunned at due to the highly religious nature of the people. In fact, Akwa Ibomites are one of the most religious people in Nigeria. They like Christianity more than food. So if you are guilty of stereotyping Akwa Ibomites as dull servants and nymphomaniacs, please think again! Gone are those days!!! The average Akwa Ibomite can and will surprise you.
That's the end of that post about Akwa Ibom people. What did you think? Could this all be true? Come to Akwa Ibom State and find out.